Robert K. Triest
Vice President and Economist
Federal Reserve Bank of Boston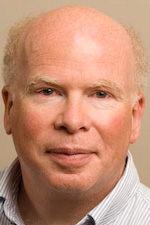 Bob Triest is a vice president and economist in the research department at the Federal Reserve Bank of Boston. Prior to joining the Boston Fed in 1995, Triest was an associate professor of economics at the University of California, Davis. He has also been on the faculty of Johns Hopkins University, and spent a year at the Bureau of the Census as an ASA research associate.
Triest's research has focused on topics in public sector economics and labor economics. He has published articles in various professional journals, as well as in Boston Fed publications. Triest has organized conferences, and co-edited the resulting conference volumes, Seismic Shifts: The Economic Impact of Demographic Change (with Jane Little) and Social Security Reform: Links to Saving, Investment and Growth (with Steven Sass).
Triest earned M.S. and Ph.D. degrees in economics from the University of Wisconsin at Madison, and received a B.A. degree from Vassar College.
Links
Most Recent CRR Publications
---
August, 2008
Working Paper
October, 2007
Working Paper