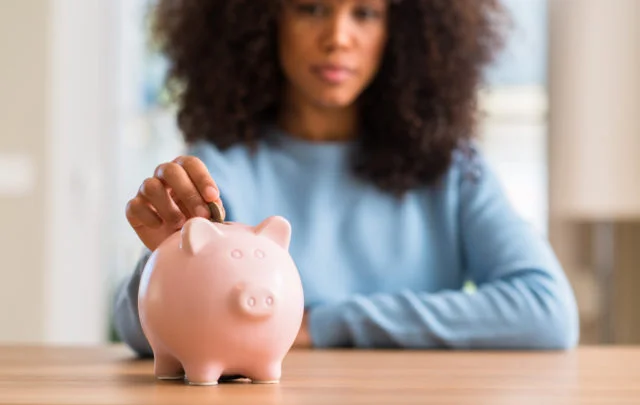 1 in 3 Can Barely Afford Medical Care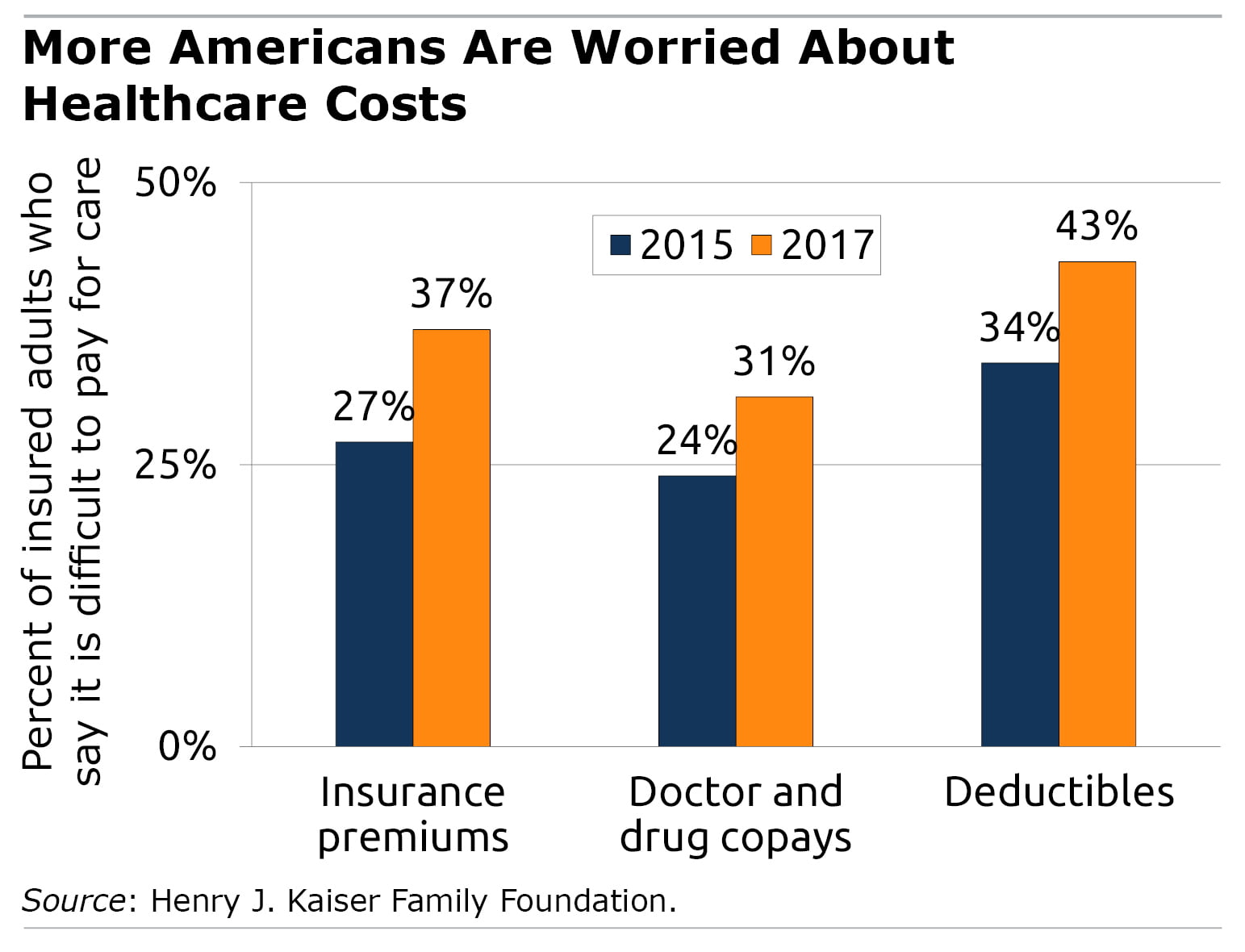 More Americans have health insurance, but they've also become increasingly worried over the past two years about how to pay for every aspect of their medical care.
While the majority of insured adults still can afford their health care, the minority who say it's "difficult" to pay their monthly premiums, doctor and prescription copayments, and deductibles is growing.
Potential explanations for these concerns, revealed in a new Henry J. Kaiser Family Foundation poll, include rapidly rising prescription drug costs and the fact that employer-provided health insurance plans with high deductibles are far more common than they used to be.
To be sure, the Affordable Care Act (ACA) has expanded Americans' access to health insurance, and federal subsidies have made the premiums more affordable for millions of previously uninsured workers, who now purchase coverage through the ACA's state health exchanges.  But the program hasn't eliminated concerns about cost.
First, the ACA extended insurance to new segments of the U.S. population, including lower-income people who now feel strained by having to buy insurance – despite the subsidies that reduce their premiums. Second, many ACA enrollees opt for insurance plans with lower premiums, but that means they face higher yearly deductibles – potentially exposing themselves to thousands of dollars in out-of-pocket costs when they get medical care.
Another reason so many Americans feel strongly about health care could be that even people who personally have good employer health insurance have family members struggling to pay for their insurance or care. One in three adults told Kaiser they have family members who have had to skip dental checkups, medical tests, or prescriptions or have postponed seeing a doctor.
People are finding myriad ways to come up with the money needed to pay their insurance premiums or medical care, from cutting back on vacations and grocery bills to spending down their savings and working extra hours, Kaiser said.
The debate over health insurance on Capitol Hill is extremely complex and contentious. The public seems more united, however, the Kaiser poll suggests.  Two out of three adults – Republicans and Democrats alike – rank reducing costs as their No. 1 health care priority.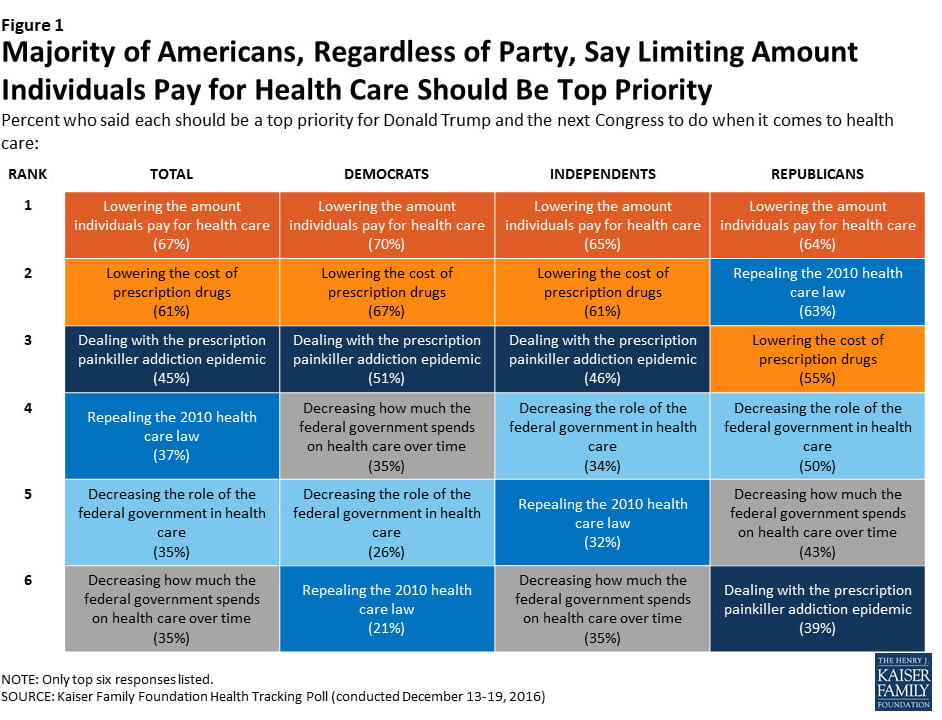 Squared Away writer Kim Blanton invites you to follow us on Twitter @SquaredAwayBC. To stay current on our blog, please join our free email list. You'll receive just one email each week – with links to the two new posts for that week – when you sign up here.
Comments are closed.