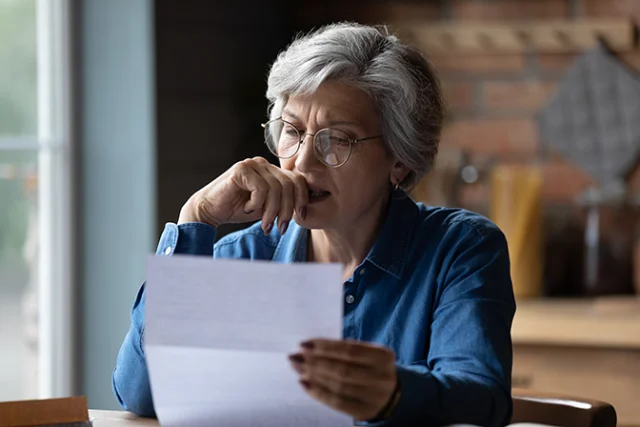 COVID Tested Resilience of Older Americans
Resilience – financial, emotional, and in the form of family and community support – was sorely tested when COVID-19 turned lives upside down.
In a study of workers and retirees 50 and older, the people who lived alone or with extended family struggled the most in the first year of COVID to make the financial adjustments required to get through the economic slump. And due to their age, they had the added challenge of dealing with chronic health conditions or physical impairments when medical and personal services were out of reach.
Researchers at Harvard's Joint Center for Housing Studies used a variety of ways to gauge their resilience and identify where that resilience broke down in 2020. The study describes the specific problems encountered by older people in one of three possible living situations during COVID: couples and people living alone or in co-residential situations that may include grandparents.
Couples experienced the most stability. Going into the pandemic, they already had the most income, and it often included a reliable Social Security check. When COVID hit, they were able to care for each other and keep each other company, which took the edge off of the isolation everyone felt when socializing stopped.
Older single or widowed individuals were another matter. As spouses die, more and more people find they are living alone – by age 75, nearly half are. And one in five people who live alone has difficulty leaving the house because of a physical impairment – nearly double the rate for couples, who help each other when they have trouble getting around.
But single older people's support networks of family and friends dwindled during the pandemic. Allowing paid caregivers into the house risked exposing them to the virus, and the care may have been in short supply or was unaffordable for the workers who had been laid off.
Single people also felt most deeply the loneliness of isolating to avoid COVID. Their situations are in stark contrast to what older couples and people in co-resident families experienced. They had the support of a spouse or family members living with them throughout the pandemic.
For co-residents, the problem was financial in COVID's early months when unemployment spiked and many workers in these families lost their jobs or saw their income drop sharply. Before COVID, co-residential households, which are disproportionately Hispanic or Black, may already have been at a financial disadvantage. In fact, they may be living together so the working adults can pool their resources to support each other. And grandparents sometimes move in with the family to help with childcare and contribute to the living expenses.
Co-residents were more likely to miss a housing payment or a credit card, utility, or medical bill in 2020, the researchers found. They also had more trouble paying for groceries when their income dropped but they still hadn't received a relief check from the government.
This study uncovered the weak points in the support systems older people rely on in stressful times. Single workers and retirees, for example, seem to need more companionship and access to social and emotional supports, while co-residents would benefit from financial assistance tailored to their vulnerabilities.
The researchers said this information could be used to design policies that improve older Americans' well-being and their ability to cope.
To read this study by Christopher Herbert, Samara Scheckler, and Jennifer Molinsky, see "Household Composition, Resource Use, the Resilience of Older Adults Aging in Community during COVID-19."
The research reported herein was derived in whole or in part from research activities performed pursuant to a grant from the U.S. Social Security Administration (SSA) funded as part of the Retirement and Disability Research Consortium. The opinions and conclusions expressed are solely those of the authors and do not represent the opinions or policy of SSA, any agency of the federal government, or Boston College. Neither the United States Government nor any agency thereof, nor any of their employees, make any warranty, express or implied, or assumes any legal liability or responsibility for the accuracy, completeness, or usefulness of the contents of this report. Reference herein to any specific commercial product, process or service by trade name, trademark, manufacturer, or otherwise does not necessarily constitute or imply endorsement, recommendation or favoring by the United States Government or any agency thereof.