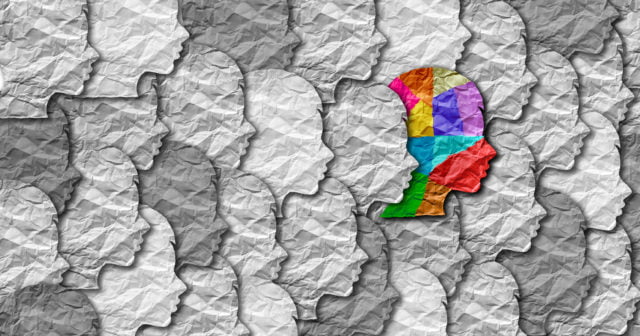 Disability Applicants' Opioid Use in Decline
A big drop in opioid use among people applying for federal disability benefits seems like encouraging news, even if they do still use the drugs at considerably higher rates than the general population.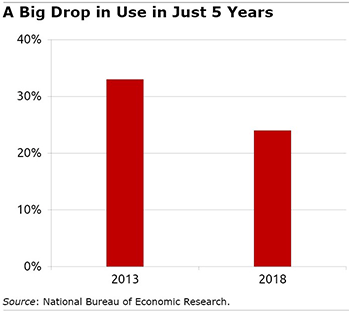 New research finds that opioid use fell from one in three disability applicants in 2013 to one in four 2018 applicants. And the improvements were across the board: opioid use declined regardless of age, education level, sex, or region, according to the study funded by the U.S. Social Security Administration, which administers the program.
The researchers wanted to get as accurate a picture as possible of use and abuse in the disability community, a source of one in four hospitalizations for opioid overdoses. To tease out opioid use in Social Security's records, they combed through applicants' own free text descriptions of their medications for every conceivable name they might've used, including generic and brand names. The researchers even included misspellings – for example, oxycotin for oxycontin – and excluded cough suppressants with an opioid as an ingredient.
One plausible explanation for the drop in opioid use is that the underlying applicant pool could have changed during the six-year period studied. Perhaps the share of people with the types of disabilities that require painkillers declined. However, when the researchers looked closely at the heaviest users of opioids – people with musculoskeletal conditions like back pain – they found that use declined for these groups, while the share of all applicants with these conditions held constant. This supported the main finding: the decline in opioid use was widespread.
A perennial question is whether the use and misuse of these powerful drugs is a cause or consequence of applicants' disabilities. The researchers, using their refined data, showed that in local areas where application rates in the population are increasing, opioid prescribing is also rising.
This evidence suggests that opioid use is at least in part caused by societal factors. However, the researchers said that distinguishing the cause from the effect will require more study.
To read this study, authored by Nicole Maestas, Tisamarie Sherry, and Alexander Strand, see "Opioid Use among Social Security Disability Insurance Applicants, 2013-2018."