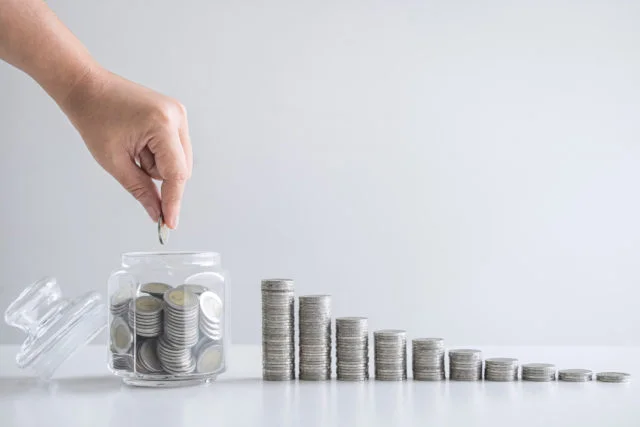 Doctor: Why Medical Costs Keep Going Up
"We are rapidly approaching the point where we will simply be unable to afford medical care," says Dr. Edward Hoffer. This is no exaggeration, according to the Henry J. Kaiser Family Foundation: health insurance deductibles and copayments are rising so fast that a significant share of working families have great difficulty paying for their care.
"We as a society have to decide whether healthcare is a right or a privilege," Dr. Hoffer said. "I happen to think it's a right. We can't all drive a Mercedes but every American deserves to have access to healthcare."
His book, "Prescription for Bankruptcy," provides his insider's view of why healthcare costs keep going up. For 46 years, he has worked in Massachusetts as a cardiologist, public health official, and hospital and private practice administrator.
Question: How do U.S. medical costs compare with other countries?
Dr. Hoffer: The U.S. spends roughly twice as much per capita on healthcare as most other countries. Switzerland is nowhere near us, and they're more expensive than the rest of Europe. Canada, Germany, France – they all have excellent healthcare systems and spend about half per capita what we do.
Q: What does this have to do with patient care?
A family policy costs the employer roughly $20,000 per employee per year, and many employers have been reacting by increasing employees' deductibles and copays.  If you're the line worker who's making $50,000 and you're faced with a $5,000 deductible, you behave like somebody who doesn't have insurance. You skip your preventive care or you avoid a medication because all of this comes out of your pocket. Women are deciding not to get a mammography or someone who has a colonoscopy recommended to them looks at the prices and says, 'Maybe I'll put it off.'
Q: You criticize high pay for hospital administrators. You once visited a Boston hospital CEO whose office was so large that you "could barely see him at the far end." But aren't administrators crucial to the system?
When I started in this business, the hospital had an administrator, a chief financial officer, and a director of nursing. Now you have a whole phalanx of people in the C-suite who all have to justify their existence. Hospital CEOs are similar to the CEOs of Fortune 500 companies in that the hospital board is composed of people they handpicked. CEOs will argue, 'We're running this complex enterprise – and look at what the CEO of Beth Israel is making. I should be making more than him.'
Hospitals keep getting bigger, but it's not like making more widgets. The larger the organization gets, the more they add administrative costs while adding very little value to the organization, because the doctor and the nurse – not the administrators – are at the center of patient care.
Q: Health Affairs reports that one in five emergency rooms overbill or send out "surprise bills." How does this happen?
E.R. billing is, to be perfectly blunt, often borderline fraud. Even if you come into the E.R. with a sore throat, you can end up with a level 4 visit on a 1-5 scale, which costs more money. They do it because they can. One of the things electronic records do is make it easier for doctors to act as if…they've done a comprehensive visit for higher insurance reimbursements. In the old days, if you were hand writing your notes, it was easier just to write down only what you did.
Q: Why are E.R. visits so expensive to patients?
A lot more insurers are saying they won't pay for an E.R. visit for non-critical illnesses.  For the same level problem, you could have gone to a minute clinic or doctor's office for $100, and an E.R. visit is $1,200. The insurers, understandably, actively discourage them. If someone has chest pain, that's a legitimate reason to go to the E.R., but if the doctor says this is just gastritis and sends you home, the hospital codes it as gastritis, and the insurer says, 'That wasn't an emergency, and we're not paying for it.'
Q: How do out-of-network doctors and other providers make emergency care more expensive?
One way insurers cut their costs is by having narrower networks. They say to the hospital, 'If you want to be part of our system, you have to accept our fee schedule.' The agreement they negotiate binds the hospital but not necessarily the doctors. Then the insurer goes to the doctors and says we're going to limit our network – we can have five pulmonary specialists, two rheumatologists, eight cardiologists, etc. If the doctors want to be in this network, they agree to the fees. But E.R. doctors and other specialists know their patients are a captive audience and will come to them whether or not they're in network. They do not sign up for the network, and they bill what they want, often 50% or more above what the insurer will pay.
Q: What about spiraling drug costs?
The pharmaceutical industry is one of the most profitable in the world. Some high-priced drugs are brand new, innovative and took a lot of work. And while I think they're overpriced, you can at least make an argument that they treat something we couldn't treat before, such as these new genetic treatments. The main reason people get in trouble paying for medications is that the drug companies keep hiking the prices every year by more than inflation or even healthcare costs. Insulin is the poster child. Canadian doctors Banting and Best developed insulin in the 1920s. They said it was so important and lifesaving that they sold the patent to the University of Toronto for a dollar so it would always be available to diabetics. Now we see diabetics who are rationing their insulin because they can't afford it. This isn't a terribly different product than Banting and Best found 100 years ago."
Q: Can patients with steep deductibles who are more exposed to high medical bills negotiate down the price?  
It's pretty tough. The only way you can really get out of it is to be dead broke. Then the hospital will write it off and call it free care. If you have any money, they'll hound you. We're probably the only western country where people go bankrupt because of medical care.
Q: Why don't some of the advanced technologies embraced by hospitals and doctors make sense to you?
Technology is sexy. A hospital that uses robotic surgery can put billboards up saying, 'Come to us, we have the latest and greatest.' But while the latest and greatest is expensive, it is not necessarily better than what we're already doing. Recently, the Food and Drug Administration put out a warning that doctors shouldn't use robotic surgery for breast cancer – that the outcomes were actually worse. In prostate surgery, where technology is really pushed, there's no evidence it's better than the traditional way but it's more expensive. Many things that are sold as improvements are only marginal in their improvements while hugely more expensive.
Squared Away writer Kim Blanton invites you to follow us on Twitter @SquaredAwayBC. To stay current on our blog, please join our free email list. You'll receive just one email each week – with links to the two new posts for that week – when you sign up here. This blog is supported by the Center for Retirement Research at Boston College.
Comments are closed.