Is It Truly Wheelchair Accessible? This App Has Answers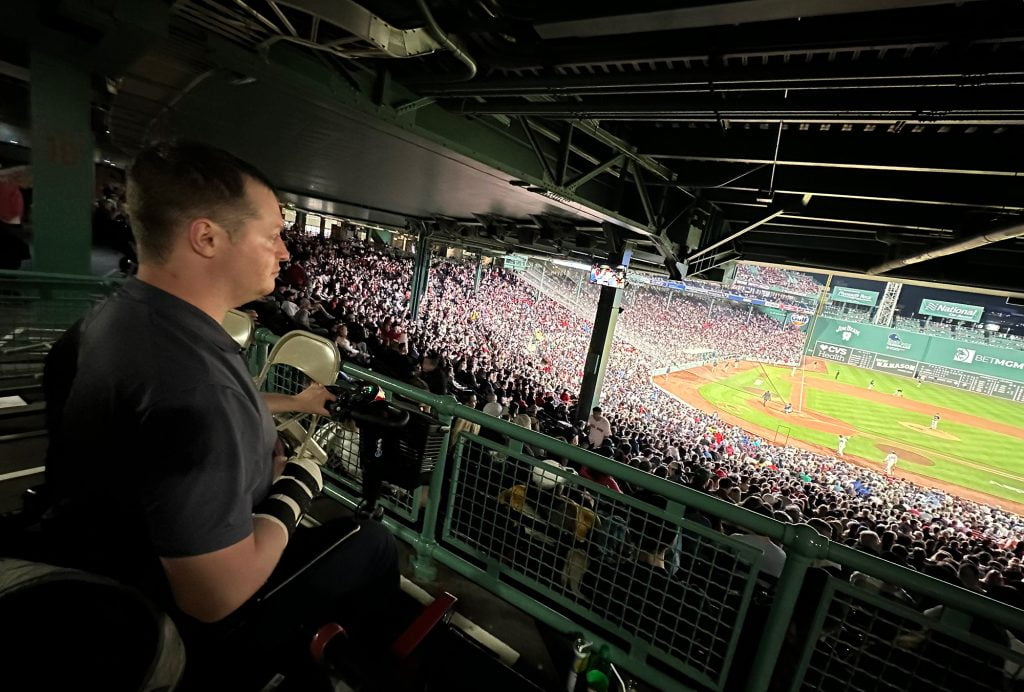 For people with disabilities that restrict their mobility, going out into the world is a harrowing, anxiety-producing experience.
What if a subway stop with the icon denoting wheelchair accessibility doesn't have the one thing essential to taking public transportation – an elevator? Will the sidewalk curb have a cut that allows an elderly person with a walker to get from the car into the building? Are there a couple steps up into the foyer?
Restaurants are equipped with all sorts of obstacles too. Room to maneuver around the tables? Will my wheelchair arms fit under the table? Did the designer of the bathroom ramp and oversized stall fail to install grab bars? And what if I drink a lot of water and then learn that the "accessible" bathroom doesn't work for my unique needs?
"I've experienced all of it," says Jake Haendel. "I've had a lot of anxiety about going out because I didn't know what would meet my needs. They say it's 'accessible' but it's a meaningless term."
And that wheelchair icon? "They slap it on everything," he said.
Haendel, who has an extremely rare neurological condition that ties him to a wheelchair or motorized scooter, is doing something to help people like him. The help is an app – Ahoi! – that allows Boston residents with disabilities to plan their outings by providing detailed information, pictures, and users' observations about accessibility and its shortcomings in venues from Fenway and the Boylston Street subway stop to Bricco restaurant in Boston's North End.
Eventually, he and his partners – Justin Robinson and Rich Kim, who rescued Haendel when he got stuck in a restaurant bathroom stall a couple years ago – hope to take the app to other cities.
Haendel said he has visited more than 1,000 places in Boston to populate the app and snap pictures. Volunteers are also doing some of the leg work. Haendel encourages others, whether they have a disability or not, to pitch in and argues that many people have a stake in making this work, including businesses, government agencies, and the family members of people with disabilities.
Ahoi! breaks down the restaurants, buildings and other locations into four "rooms" and describes each one, starting with whether the parking lot or street provides enough space to unload a wheelchair from a vehicle.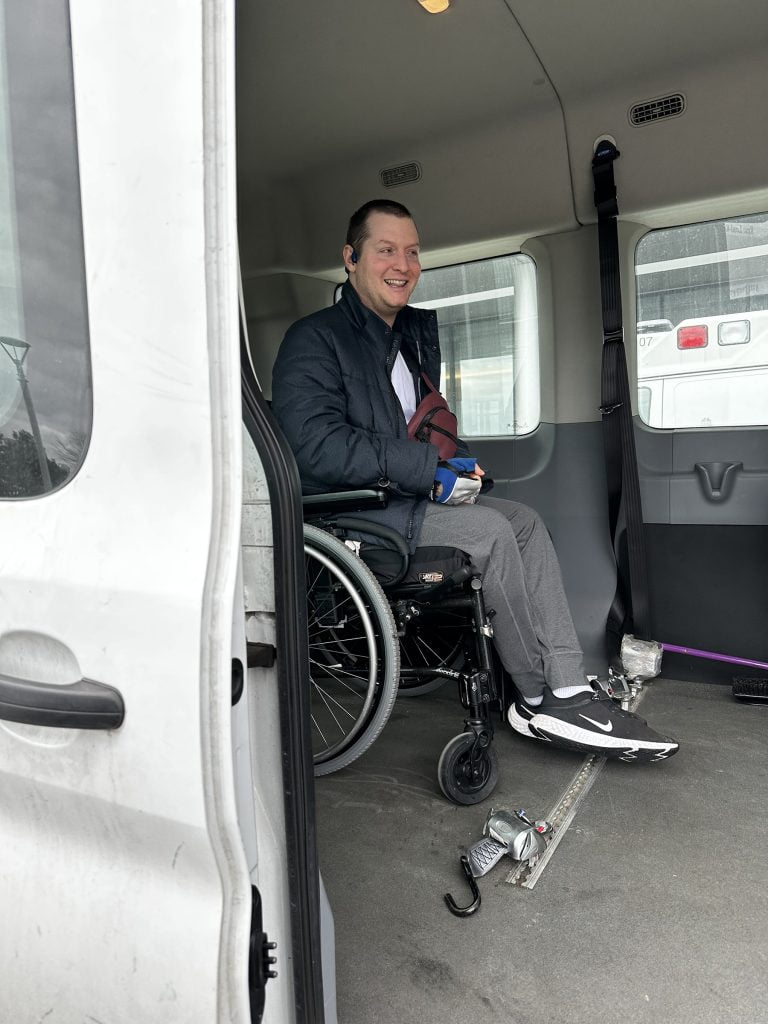 The entryway is a second room – whether it has a ramp, the angle of the ramp, or obstacles to rolling right in. The common space, where people eat, watch sports, do business or shop, is also described in detail. And then there is the all-important bathroom, with information about ramps, stall size, grab bars, and how accessibility might differ in the men's and women's bathrooms.
Haendel's motivation for creating Ahoi!: "People like me are scared of the unknown and don't want to deal with being stuck or uncomfortable." The uncertainty gives them anxiety about venturing out of the house.
"I want to get people to go back out there with confidence," he said.
Squared Away writer Kim Blanton invites you to follow us on Twitter @SquaredAwayBC. To stay current on our blog, please join our free email list. You'll receive just one email each week – with links to the two new posts for that week – when you sign up here. This blog is supported by the Center for Retirement Research at Boston College.
Comments are closed.