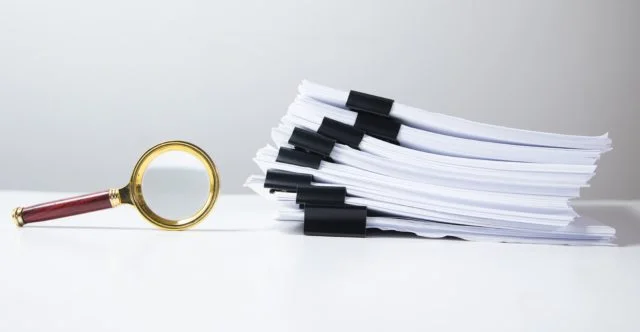 Millennial Retirement 'Discouraging'
Baby boomers have limited time and only a few options to improve their financial prospects when they retire and give up a regular paycheck. Millennials have more time to do something about it.
They should start thinking about it, indicates a study by the Urban Institute's Richard Johnson, Karen Smith, Damir Cosic, and Claire Xiaozhi Wang.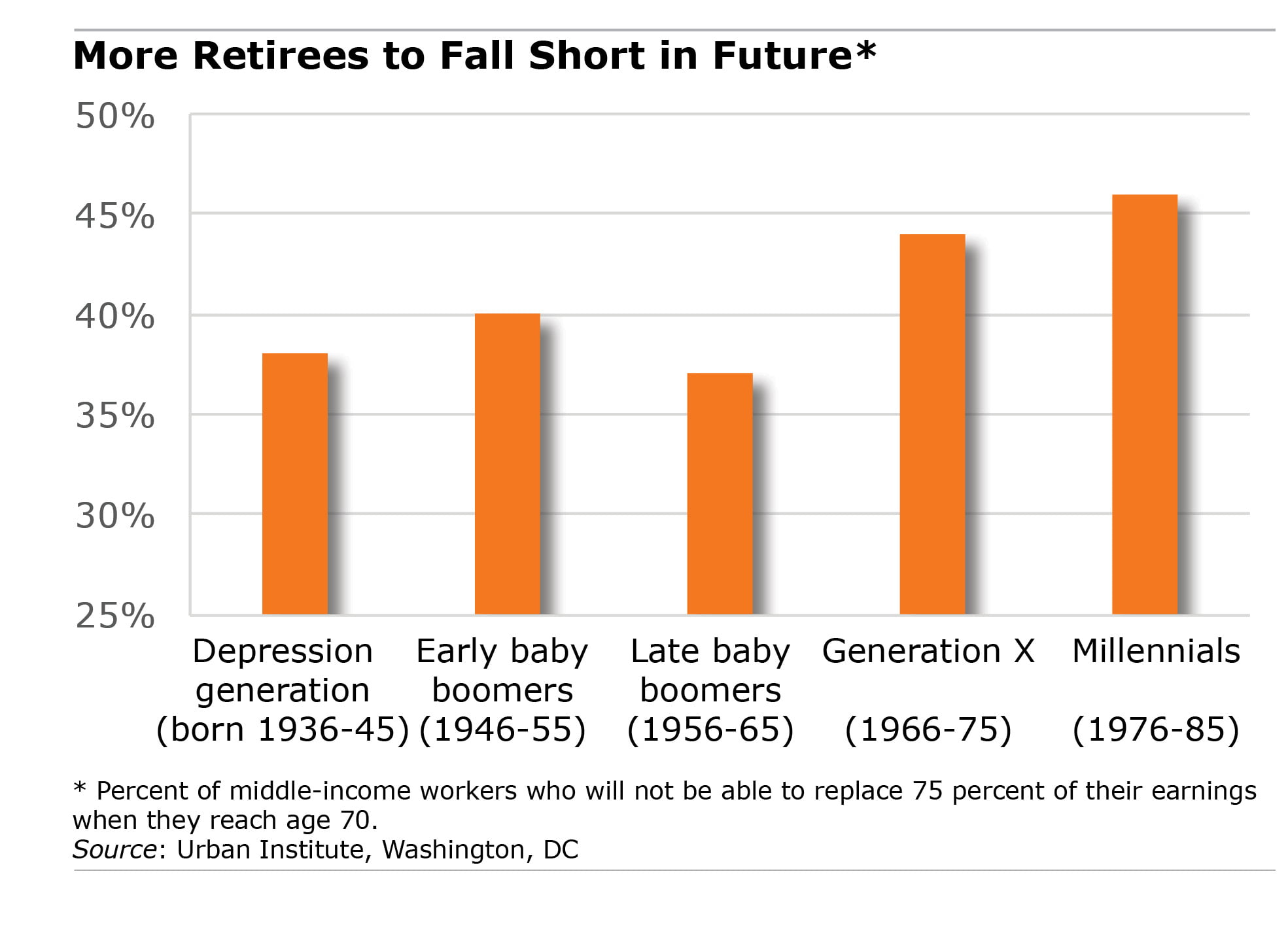 Their test of a comfortable retirement was set at a 75 percent replacement rate, meaning retirees need 75 cents in monthly income for every dollar earned in their final decade of working. For this analysis, the researchers estimated retirement income at age 70 – an age when most people have already retired – for every individual in the federal data sources used in their analysis.
They found that about a third of boomers and boomers' parents don't have enough retirement income to make that 75 percent cutoff. Millennnial households will be significantly worse off at age 70: nearly half are at risk.
The prospects for Millennials are "discouraging," the researchers said.
A new analysis of Millennials' current and future financial health by the Center for Retirement Research, which sponsors this blog, finds similar results about their retirement, concluding that they are "less well prepared" than older Americans.
To compare each generation's financial outcomes, the Urban Institute Researchers plugged the myriad factors that determine personal wealth into their model – from marriage and homeownership rates to home equity levels. The analysis hinged on making a lot of difficult assumptions accurately.
One advantage Millennials have is higher rates of college graduation. This could improve their future labor market prospects and make it increasingly easy to save for retirement.
But here's another concern: the researchers presented the case for the "typical" Millennial. Unfortunately, less-educated, low-income, single or minority Millennials are likely to do even worse.
Comments are closed.