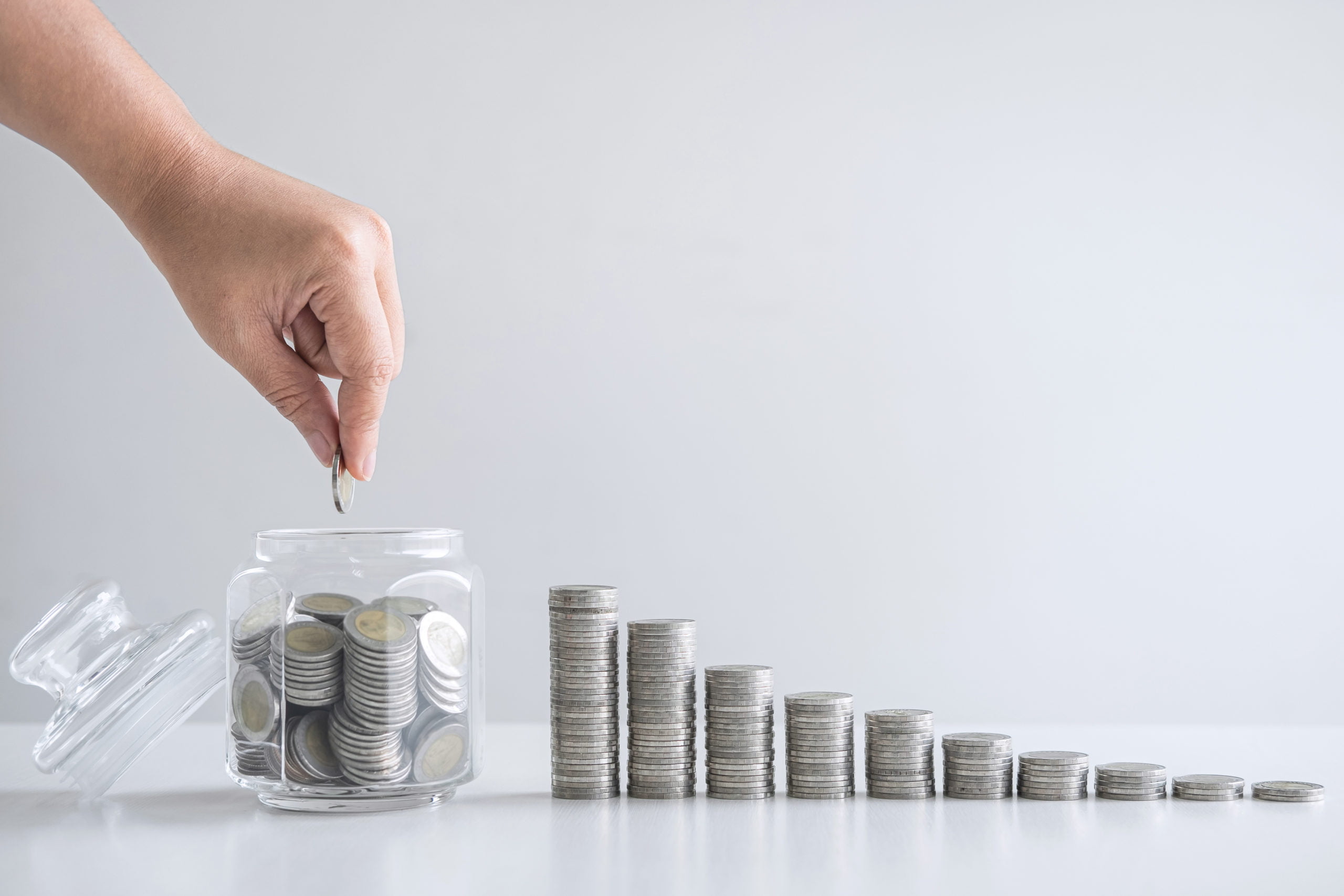 Retiring in Florida: The Villages vs Reality
May all your dreams come true.
This hope, displayed on a sign in The Villages retirement community in north central Florida, is why thousands of people flock there every year to retire.
During my annual holiday trek to visit my 84-year-old mother in Orlando, my husband and I drove her to The Villages to visit her good friend who had moved there. What struck me was the contrast between its over-the-top comforts and my mother's modest retirement community just outside Orlando, where many of the residents, who heavily depend on their Social Security, are just barely getting by.
The differences in lifestyles reflect the retirement disparities that exist in this country and are a continuation of the disparities in our working population. But I was also struck by the similarities in what retirees – regardless of their socioeconomic status – are seeking: to live out their remaining days healthy and without worry.
The Villages is 32-square-miles of unbridled growth. The 55+ community features three Disney-like town squares – Spanish Springs, Brownwood, and Sumter Lake – with a fourth, Southern Oaks, under development. Retirees zip along in colorful golf carts through the perfectly landscaped grounds on paths that were designed for the vehicles. The residents use the golf carts to move between their tidy houses, the town squares, activity centers, and one of The Villages' 53 golf courses and 100 pickle ball courts. There's even a gas station for golf carts – that's how integral they are to retirees' lives.
It seems that the box stores and supermarkets have been placed on the edges of this sprawling development so as not to spoil the vibe – retirees drive cars to these destinations. Also on the periphery are establishments catering to the unappealing aspects of growing old: laser eye surgery centers, dialysis centers, assisted living facilities, and funeral homes. Old age is tough – even in The Villages. For example, my mother's friend lost her husband and then – a few years later – her fiancé died.
The Villages' creature comforts are expensive. Prices are high by the standards of Florida's interior, ranging between $250,000 and $800,000. Residents often pay for them by selling a house up north to cash in on the appreciation. They also pay an assessment to cover the development's infrastructure costs and a monthly fee of just over $1,000 for utilities, trash pickup and endless amenities, which, in addition to golf, include numerous activity centers, lakes for fishing, and easy access to the town centers' restaurants, Starbucks, shopping, and movie theaters.
But this enclave of privilege and play doesn't reflect the reality for most retirees. My straight-talking Midwestern mom's assessment of The Villages is, simply, "I can't afford it."
My mother, Gayle Blanton, lives in a community of manufactured homes, which are common in Florida's retirement retreats. The houses are comfortable and, just as important, affordable for the residents, who were primarily members of the working class. After my late father's business in northern Indiana's steel belt filed for bankruptcy in the late 1980s, my parents were able to buy a 3-bedroom, 2,000-square-foot house for about $45,000. The newer houses cost around $100,000 – still well below the least-expensive houses in The Villages.
Every Christmas, during my visits, I get little reminders that many of my mother's neighbors are living on the edge. This year, an elderly woman, whom neighbors have learned was apparently squatting in her deceased friend's house, died in a fire that made Orlando's television news. One kind-hearted resident collects donations to buy groceries for her elderly neighbors who run short of cash in the days before the next Social Security check comes in.
Some residents have pensions or 401(k)s, but many have little more than a Social Security check, which barely covers the necessities.
My mother owns the house but doesn't own the land under it and pays rent to the operator to live there. With her small Social Security and military pension checks and modest nest egg, she can cover her rental fee of about $600, insurance, and other living expenses. Unlike most retirees, she pays virtually nothing for her Tricare military healthcare.
My mother can't afford The Villages. But she feels safe and comfortable.  She's luckier than some of her neighbors.
Squared Away writer Kim Blanton invites you to follow us on Twitter @SquaredAwayBC. To stay current on our blog, please join our free email list. You'll receive just one email each week – with links to the two new posts for that week – when you sign up here. This blog is supported by the Center for Retirement Research at Boston College.
Comments are closed.
Tony
Good story to share. Not sure how the future looks for the rest of us down the road. Makes me wonder if it's better to stay at one's own home and manage health care without additional expenses associated with community fees.
Elena

While you may have your home paid off, the taxes and insurance in some communities rise above what your retirement income will allow you to comfortably pay. It's become apparent that planning is the key to comfortable retirement. For us, hopefully we will be able to live in the same community and just downsize.
PJ
While I have friends who reside in the Villages, I will stick to Iowa where, at least for now, I can afford the amenities I appreciate. I can grow part of my food and enjoy being in the rural, undeveloped countryside. My friends really enjoy The Villages. I really enjoy rural Iowa. Glad to see a version of the author's take on this facility/life style. Very happy her mother is a person who is able to be independent. I have to take each day as it comes with gratitude.
Francine Root
I usually will not comment on a blog but could not resist. As a homeowner in The Villages for the last five years I could not be happier. We purchased our home and still own a home in NJ. My husband still works and I am a retired state employee. "Proper" retirement planning had allowed us to research many retirement communities and decide on The Villages. The infrastructure was a definite selling point along with safety. While not for everyone we feel we made the right choice.
Richard Quinn

A state pension is not something most people can count on, not to mention the other retiree benefits.
Richard
There is a lesson here. You can't live your life with no long range financial plan or counting on living on SS. For all but the poorest, there is no excuse for not having retirement funds.
Steve Hill
Kim, thank you for such a poignant and personal story about the great divide in retirement. Being there, seeing and experiencing it, then writing about it so vividly captures this era as many family and friends struggle, while others reap rewards of good fortune. So many forces in motion, demographics, economics, culture...thank you for all you do to deliver useful insights into interesting and complex topics. All the best!
Ron Cann

Life is random. Some of us have worked hard and saved for the future AND have had the good fortune to begin to enjoy what WE were able to create for ourselves. Please don't simply dismis our hard work as "good fortune."
Biff S.
What's the endgame here? A cure for inequality by instituting a tax. Taking from my family, my planning, my sweat, so others can live better, "fairer" (my quotes) ? Not a government retiree here, just a hard-working private investor and saver from the private sector.
Julius Rosen

You want to live middle class. Save!!!
Michael
Seems like a great place to rent for January, February, and March if its cold where you live. Too hot for me in the summer and much of the other months. I do like the idea of 100 Pickleball courts! If you can afford it why not?
Danny
Very conservative place, pro-Trump (MAGA) from what I understand. Not for me. I support inclusion/diversity, which is the fabric of this country. Not sure most folks feel the same over there.
Bob Fischer

Spoken like a true all inclusive liberal that hates anyone that disagrees with them!
Rolonda Qualls
Great article! I work in the Villages as a pharmacist and the volume of prescriptions we do is insane! They keep cutting down trees & building houses. At this time I don't believe we have the health care in place to handle the volume of seniors that are turning 65 every day. Please keep your health care in mind if you are considering relocating.
eileen hession
the $1000 HOV is pretty steep when most places I looked at are $3-400. But does it cover taxes? Utilities? Gotta ask. Also, there are houses in the Villages for $75000. Look on "55 places."
Laurel
After a corporate layoff, I retired to Mexico last year. I love it. I just paid these annual bills: $2,000 for health insurance for excellent healthcare, $60/yr for property tax, $15/yr for trash collection 3x a week. I pay my weekly housekeeper $20/day, and the gardener and pool guy each make about $5 per visit. I walk almost everywhere, and can Uber longer distances across town for $3. We have world-class art galleries, music, and restaurants here; I pay $10 for symphony tickets, and about $15 for dinner at a good restaurant. If/when my health fails, live-in help is affordable. The advantages of living here go way beyond the financial ones, but it's good not to worry about money, for perhaps the first time in my life.
Justran

Wow! I want to be your neighbor....Sounds amazing! Where are you, if I may ask?

Judy

Where did you retire in Mexico? I've spent some time in Oaxaca, Mexico. I'm 61 and planning ahead. I've been thinking about moving out of the US. My daughter is in the Foreign Service and has lived in 4 different countries which has given me the idea. I've been to 1/2 the states in the US and to 12 different countries so I like to travel and want to continue to travel in my retirement.
Carol Abel
As a Villages resident, I would argue almost every fact in this report! Many homes are available at a much lower price than she quoted, many other numbers quoted are wrong, and there are at least nine grocery stores accessible by golf cart along with a hospital and many, many locations with doctor offices - so you don't even need to own a car (a savings of $$). I hope no one crosses The Villages off their list after reading this article!
Brian
Compared to living in Boston, where the author is from, The Villages is a financial solution. Even moving from Michigan we saved over four percent in State income tax and have far better roads.
MW
The Villages or Reality - really? There will always be some who have more and some who have less. However, there are countries outside of the United States that equalize what their citizens have. I realized very early in life that no one promised me a rose garden so I chose to get an education, work (sometimes two jobs), save, invest, did not take lavish vacations or over indulge in kids. I did not take Social Security until 70 and am still working full time at 72 - by choice. Should I choose to live at the Villages, I would not feel elite or that I had good fortune, just that I had made good choices.
Sid
The Villages, from what I have read, is a place where very lucky people live and who do not acknowledge how lucky they are and were. A lot of people work hard...not everybody ends up well off.
Thunder
It's interesting to me how people write articles not to explain how nice it is for a family member, but rather, what they can't have because of their lack of funds. We spent our working life saving, eliminating debt, and paying cash for everything. You don't have to be super smart to save money. My parents never finished high school, yet they saved their whole life so they could afford to move to Florida when they retired. My parents lived in a manufactured home in Florida. I was very happy for them because they loved where they lived and the people around them. Look at what you have not what you don't have.
Jay Lawrence
I always find it ironic how they always choose the higher end properties and communities to make their point. There are many 55+ communities with more than adequate facilities that are far less expensive than the one cited.As for diversity, I was born and raised in the inner city and lived there my entire life. I would rather live in a non-diverse community that is free from crime, congestion, and clean.
Susan
Good fortune to enjoy a secure retirement? Somewhat but more so because we saved almost 25% of our income even with 3 kids. Didn't subscribe to the newest and best marketing ploys. Used coupons, shopped sales, and grew garden veggies. Bought used vehicles that we kept 10 years. Daughter got prom dresses at resale shops and folks would rave about how nice she looked. Told kids if their grades warranted it, we would pay their 4 yr. tuition so they would graduate with no debt. They also earned some scholarships but achieved two BA's and one with MA (gave him 5 yrs). They also had to work for their spending $ and car insurance costs which they all did. They started their working lives debt free. We know we are blessed but we have also done all we can and invested to put ourselves in this position.
Paulz
Doesn't it really come down to planning for retirement to afford a level that you want to be at? During the working years, we all prioritize certain things. For some, its new cars, or frequent vacations. Others prioritize their kids ensuring they have access to all kinds of clubs and sports as well as paid for education. I took a more balanced approach and made sure my family had everything they needed as well as had vacations and working cars, but we also aggressively saved for our retirement.The Villages, and the many communities like them are not the problem. The author takes offense that her mother cannot afford to reside there, so this article hits at a bit of jealously. Further disappointing is the article is based on a visit to the Villages and on hearsay. It's a blog so journalistic standards are not high, but this isn't even a hint at fairness.In my case, the Villages are not for me so I am planning on retiring a few hours south of there. That being said, the retirement I will have will be a reflection of the effort I put into saving for it. This is true for most people, whether we like to admit it or not....
Julius Rosen

By the way, there are at least ten senior communities within 10 miles of the villages with homes starting below $100,000. Not with all that the villages has but pretty darn nice places.
Jean
Please allow me to respond to the author's statement that the monthly fees paid in the Villages are $1000. The monthly Community Development District for my home is $210 which includes an amenities fee (upkeep of the community), water, sewer, and twice weekly trash pickup. Are there communities with lower house costs? Absolutely. Though I have heard from people in communities where they must lease their house lot that people are being priced out by monthly lot rents of over $600, not including any utilities.
Hoops
So the author has not done her homework on prices. One point I would like to make is why is anyone being critical about the Villages? Is there something wrong with our society now and people who were successful financially are suppose to feel guilty because they retire in a mostly middle class retirement community?
R. Mallory
I live in the Villages, and the monthly homeowner fee is $153 plus add on for water usage and sewage. My monthly fee averages $205 a month (not $1000 as quoted in this blog). The fee includes garbage/recycling pick up (2 days a week) and compost pick up (1 day a week). The fee also includes membership in all the recreation centers, use of all the pools, pickleball courts, tennis, etc, etc. and free golf at the executive golf courses (hundreds of holes). However, the championship courses are not free.There are over 3,000 activity clubs, so something for everyone. The three town squares feature free, live music every night of the year. Movies at 3 theaters are discounted for Villages residents.You can purchase a pre-owned home starting around 150K (on the historic side of the development). Everyone gets the same great amenities, no matter the price of the home, so there is something to fit almost every budget. I have neighbors (a couple) who live on SS only, and they make it work. They enjoy lots of free fun here at the rec centers and pools. Once you pay the monthly $153 fee you are good to go, and there are tons of classes, games, pool activities, and golf for free, all for one household price (two people at $153 means $76 a month each-- where can you even join a fitness club for that price?). An incredible deal, or at least most people here think so.
Julius Rosen

Plus electricity running $100-150 a month and taxes which are very low compared to NJ or California.
Geoffrey Hewitt
So many people really do not know how to invest money properly for retirement without hiring someone who one normally pays high fees with lousy returns. By reading a lot like I have, I can adequately make my savings grow much faster than inflation. Sometimes it is wiser to read the WSJ and NYT than to text on my iPhone or watch too much TV.