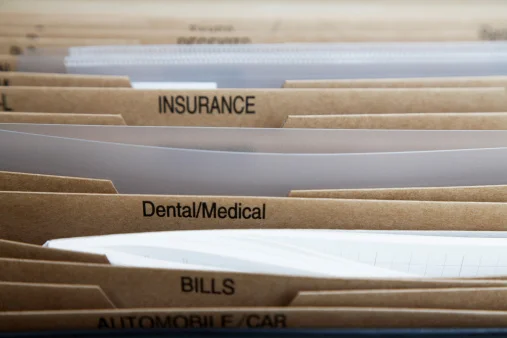 Moving? Check the State Taxes First
New Jersey's retirement income exclusion for couples leaped from $20,000 to $100,000 in 2016.  Minnesota and South Carolina now have income tax deductions for retired military. And Rhode Island started exempting the first $15,000 of retirees' income from the state's income tax.
State taxes are one piece of the financial puzzle to consider when retirees – or Millennials – are thinking about moving to reduce their living costs, find a job or friendlier climate, or be close to the grandchildren.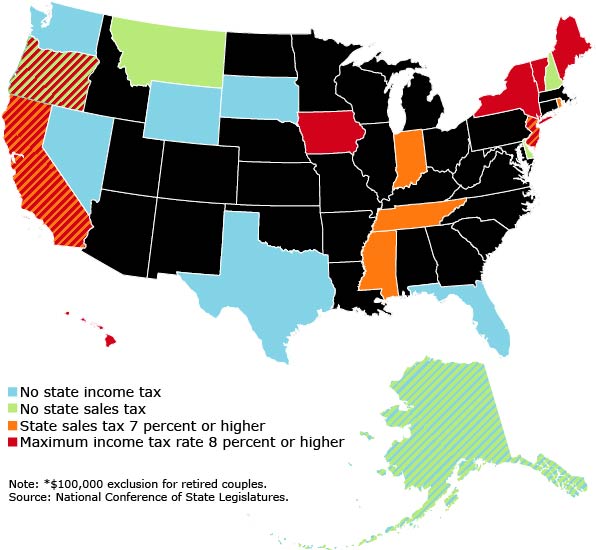 The Retirement Living Information Center recently compiled a nice summary of tax rates for all 50 states on its website. The information comes from sources like the Federation of Tax Administrators, The Tax Foundation and the National Conference of State Legislatures.
State taxes vary dramatically. Alaska, Florida, and Texas are among the states boasting no personal income taxes, though some offset this with relatively high property or sales taxes. A few states – yes, Alaska again – have no sales taxes.  Tax deductions and exemptions for retirement income are the norm, but they vary widely from one state to the next.
Full disclosure: the Retirement Living Center is a company that makes money by referring retirees to senior communities listed on its website or by arranging residents' reviews of these communities. But the state tax website is free and publicly available.
Squared Away writer Kim Blanton invites you to follow us on Twitter @SquaredAwayBC. To stay current on our blog, please join our free email list. You'll receive just one email each week – with links to the two new posts for that week – when you sign up here.  
Comments are closed.