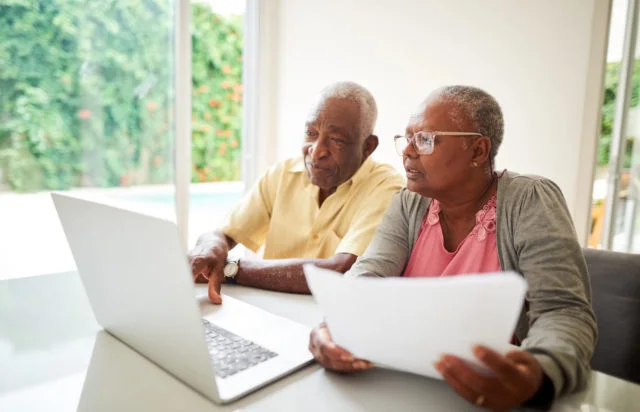 Need for Low-Cost Retiree Housing is Urgent
San Francisco is caught in the vortex of two powerful forces: a fast-growing retiree population and rising rents.
Residents over 60 are expected to make up a fourth of the city's residents by 2030, according to this video project for The San Francisco Standard by Chris Chang, a student in the University of California, Berkeley's graduate journalism school.
And San Francisco rents, after collapsing during the pandemic as people left the city, are on the rise again. A one-bedroom apartment is going for $3,100 per month – second only to New York City – despite a rent control policy that limits annual rent increases.
A San Francisco retiree with an unusually onerous rent burden is Shao Yan-Zhen, whom Chang interviewed for the video. The rent soaks up nearly 70 percent of her and her husband's modest retirement monthly income. They have been on a waiting list for a federally subsidized apartment for two decades and are among the two-thirds of retirees nationwide who qualify for the assistance but can't get it due largely to a shortage of rental housing.
San Francisco, which has made some efforts to expand its housing supply, is an extreme example of how difficult it can be to make a dent in a national crisis that is stretching many retirees almost to the breaking point.
Some 10 million retired households are paying more than a third of their income on housing, Jennifer Molinsky of Harvard's housing center recently told the Senate banking committee. Financial experts consider housing to be affordable if the rent is less than a third of the tenant's income.
The need for affordable options for retirees is "urgent," Molinsky said. "Without concerted action, we are on track for even graver deficiencies."
Chang makes the case that it's already grave enough.
Squared Away writer Kim Blanton invites you to follow us on Twitter @SquaredAwayBC. To stay current on our blog, please join our free email list. You'll receive just one email each week – with links to the two new posts for that week – when you sign up here. This blog is supported by the Center for Retirement Research at Boston College.
Comments are closed.