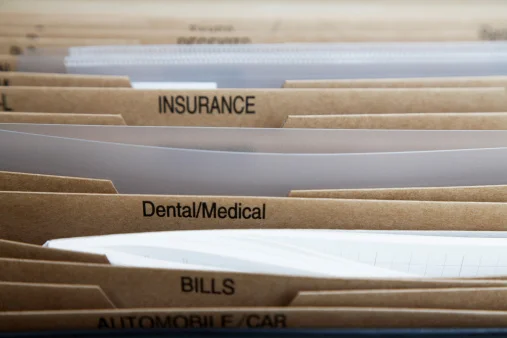 Part D: More Retirees Face High Drug Costs
Several million retirees have spent so much on their prescriptions in recent years that they crossed over into the "catastrophic" phase of their Medicare drug plans.
Once catastrophic coverage kicks in, Part D drug plans require retirees to pay only 5 percent of their medication costs out of their own pockets. But there's a catch: there is no cap on total annual spending, which can quickly rise to thousands of dollars if they need chemotherapy or a brand-name designer drug for a rare medical condition.
Juliette Cubanski, deputy director of the Kaiser Family Foundation's Medicare policy program, said that could change, because proposals to place a cap on total out-of-pocket spending in Part D plans have a bipartisan tailwind behind them. Democrats in the House recently reintroduced a bill that would limit spending to $2,000. Last year, the Republican-controlled Senate Finance Committee approved a $3,100 cap, which is currently part of a Republican prescription drug bill.
Now, President Biden says he wants to limit retirees' spending in their Part D plans. However, the bills circulating on Capitol Hill could also become tangled up in a more complex debate about a related issue: the best way to control drug prices.
A flat dollar cap – if it passes – would be simpler than the current system for determining out-of-pocket drug costs, though it would mainly help people with extraordinarily high spending. Cubanski said most people on Medicare spend less than $2,000 out-of-pocket annually.
But in a given year, she said, "that could be anybody." And as baby boomers stampede into retirement, more people will be pushed into catastrophic coverage at a time of continually rising drug prices.
Currently, Part D beneficiaries pay for 25 percent of their prescriptions until their total cash outlays – combined with the price discounts that drug manufacturers are required to give them plus any subsidy paid by the Part D plan – reach $6,550. After this threshold, retirees start paying 5 percent of their drug costs. (The dollar threshold is increased every year to reflect the growth in per capita spending by people who buy Part D plans.)
Kaiser estimates the number of Medicare beneficiaries using catastrophic coverage nearly tripled to 1.5 million annually between 2010 and 2019. During that decade, they incurred a total of $9.9 billion in out-of-pocket costs after the 5 percent copayments kicked in.
Nearly one in four older Americans say they have difficulty paying for their prescriptions, and one in five low-income retirees sometimes skips a medication due to cost.
Cubanski said a cap on out-of-pocket costs would improve access to the medications the sickest retirees need.
Squared Away writer Kim Blanton invites you to follow us on Twitter @SquaredAwayBC. To stay current on our blog, please join our free email list. You'll receive just one email each week – with links to the two new posts for that week – when you sign up here. This blog is supported by the Center for Retirement Research at Boston College.
Comments are closed.