Kathryn DeNitto
research fellow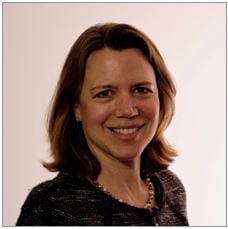 Kathryn DeNitto is an accomplished international marketing, sales, and business development executive with an avid interest in creating innovative solutions for increasing retirement savings and boosting financial literacy.
For nearly 10 years, she was vice president of marketing and then business development for public pension, corporate, and non-profit institutions at the State Street Corporation.  Previously, she operated her own marketing and business development consulting firm and was part of the Open Software Foundation in Cambridge, MA, and Munich, Germany.
Ms. DeNitto serves on the global committee of the Defined Contribution Institutional Investor Association.  She is also a member of the Boston Economic Club, the Alternative Investment Asset Allocators, and the Association of FinTech Professionals.
Ms. DeNitto earned her B.A. from the University of Michigan, studied international business, German literature, music, and philosophy at the Ludwig Maximilian University in Munich, Germany, and earned an M.B.A. from Boston University.