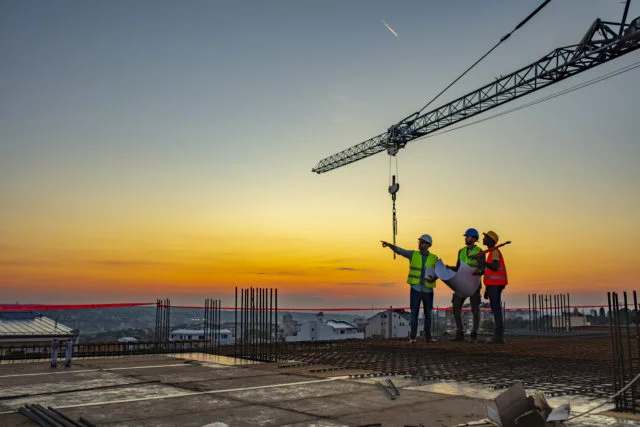 Retirees Can't Afford Hearing, Dental Care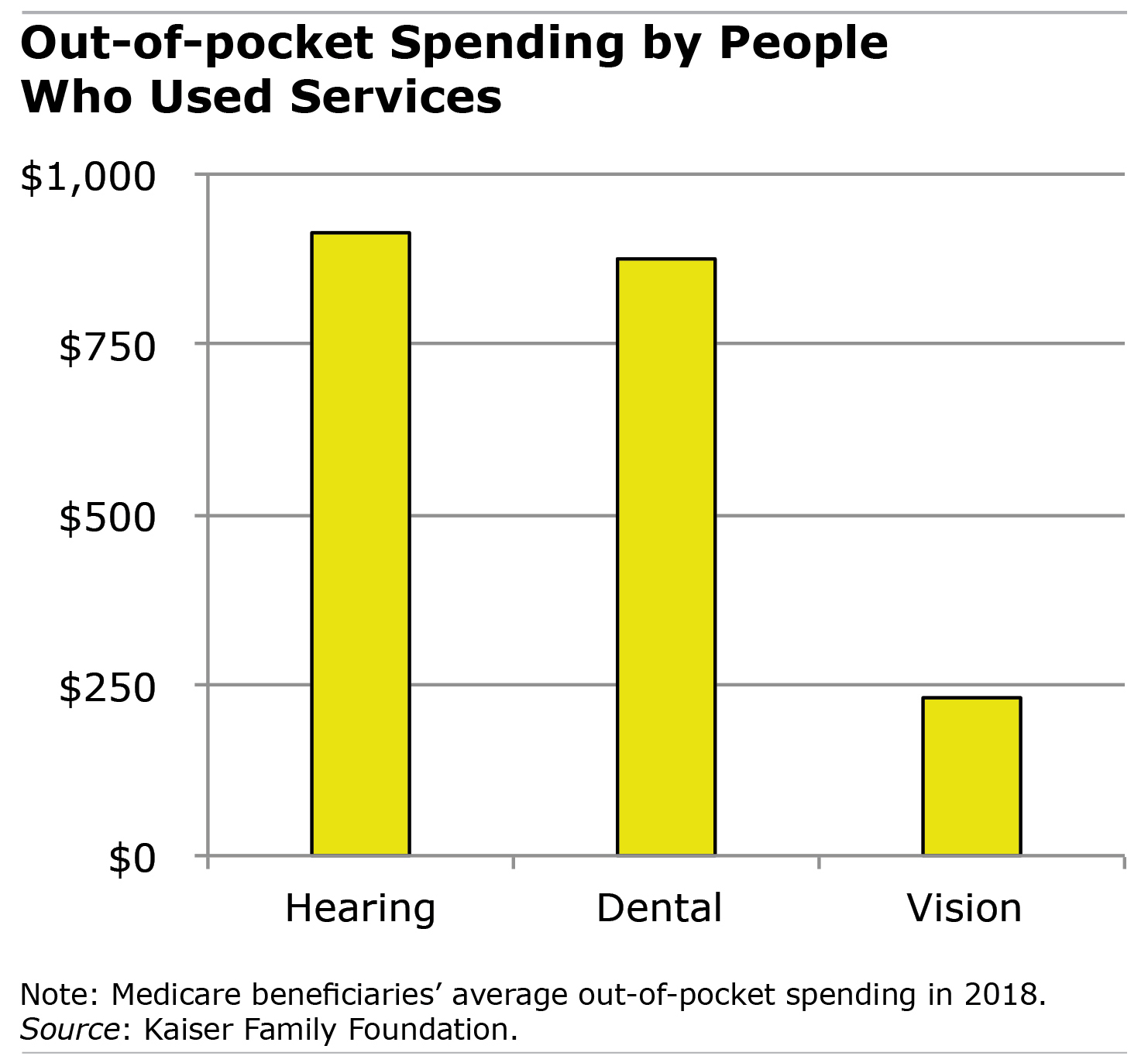 Hearing loss can amplify cognitive decline by isolating retirees and forcing them to divert precious brain power to participate in a conversation. People who lose teeth have trouble eating, sacrificing their health. And poor vision, uncorrected by cataract surgery or the proper magnification in eyeglasses, is dangerous when driving at night.
These problems are facts of aging. But Medicare doesn't cover their often-expensive solutions such as hearing aids, dental implants, or eyeglasses. A report by the Kaiser Family Foundation identified a gap between need and access is wide.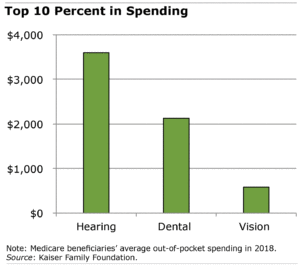 Among the 16 percent of Americans over 65 who said in a survey that they couldn't get hearing, dental or vision services, nearly three out of four couldn't afford them.
Three charts, based on Kaiser's analysis of the survey data, show the average out-of-pocket spending for hearing and dental care was around $900 for the Medicare beneficiaries who used the services in 2018. The cost of vision care was significantly less, averaging $230.
Retirees usually don't need all three services in a single year. For example, dental implants cost thousands of dollars, and an individual might get one or two in a lifetime. But when retirees do get the expensive dental care, a new Kaiser report shows the bill can really pack a wallop – and become an obstacle to getting the necessary care.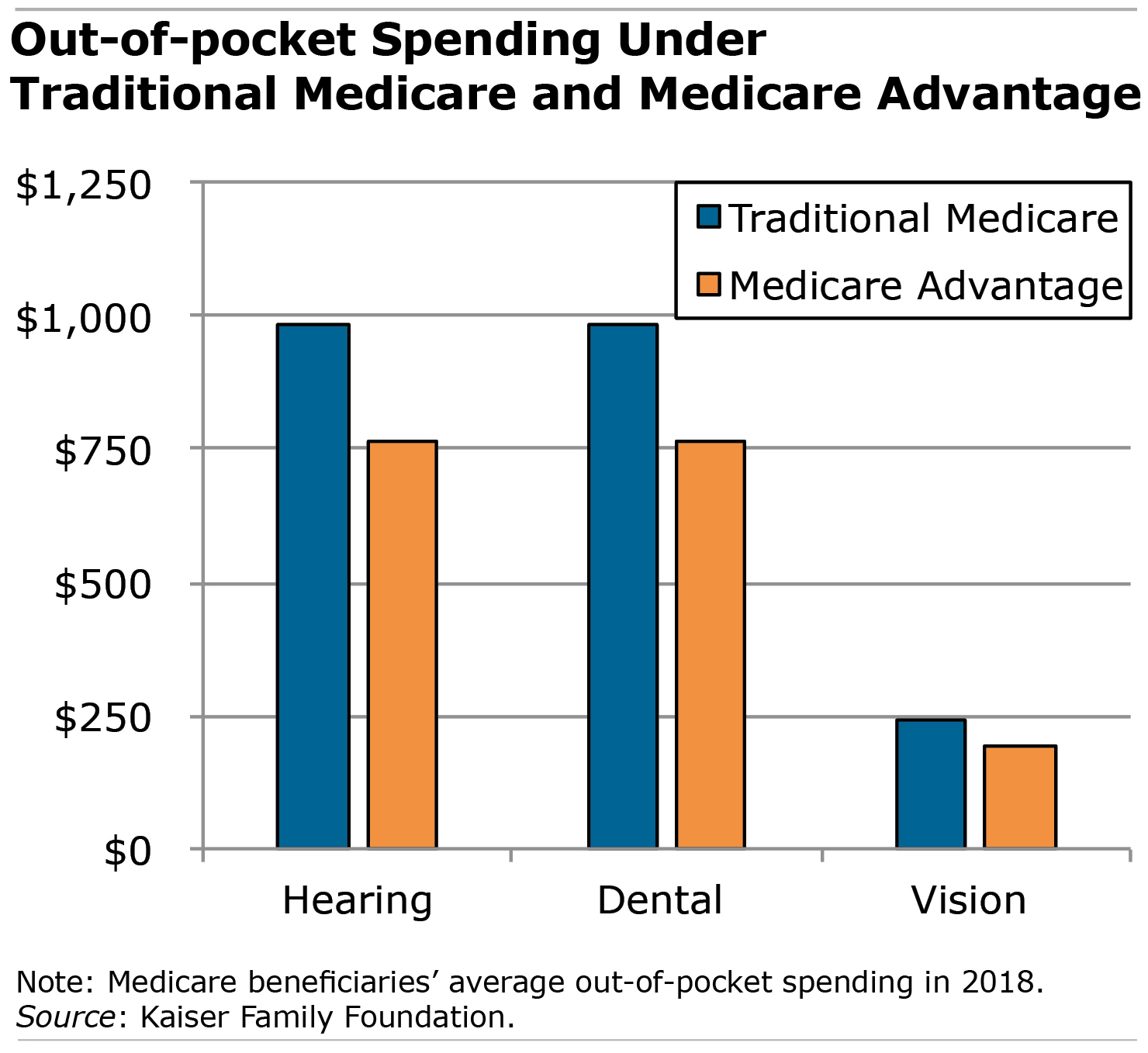 Medicare Advantage plans are a rapidly growing share of the insurance market in part because they frequently cover hearing, dental and vision services – sometimes for free. But the majority of Medicare recipients do not have Advantage plans.
The plans' coverage for the services also frequently have a dollar limit or frequency limit. Nevertheless, Kaiser's report shows that people who choose Medicare Advantage over traditional Medicare will save more than $200 on hearing and dental care in a single year. The tradeoff is that Advantage plans tend to require higher annual out-of-pocket spending for medical care than traditional Medicare.
The Biden administration hopes to add hearing, dental and vision care to traditional Medicare. If the proposal passes the House and Senate – and that's a big if – more retirees will be able to get the services that are critical to their well-being.
Squared Away writer Kim Blanton invites you to follow us on Twitter @SquaredAwayBC. To stay current on our blog, please join our free email list. You'll receive just one email each week – with links to the two new posts for that week – when you sign up here. This blog is supported by the Center for Retirement Research at Boston College.
Comments are closed.