Retirees Get a 401k Withdrawal Headache
Different people, different strategies.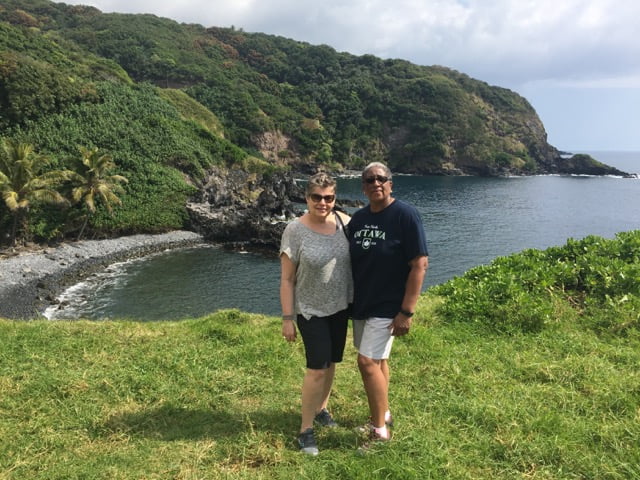 Myra Hindus of Boston, semi-retired at 68, had her financial adviser estimate the 401(k) withdrawals necessary to support her $4,500 monthly budget, which the adviser also prescribed. But Hindus isn't fully at ease about her finances, despite the professional advice, a paid-off mortgage, and a good bit more savings than most people have.
"It's a bunch of guesswork," said the former diversity administrator and consultant to major universities who hedges her bets by teaching college social work courses.
What overwhelms her are the many unknowns that will determine whether her money lasts as long as she does. What if her adviser is wrong? Or what if she lives well into her 90s – like her mother did? She's also uncertain of the impact of her younger partner's coming retirement, which isn't sorted out yet.
"No one knows when you're going to die so you can't base it on that. We're all in the stock market, and we don't know what will happen to that," she said.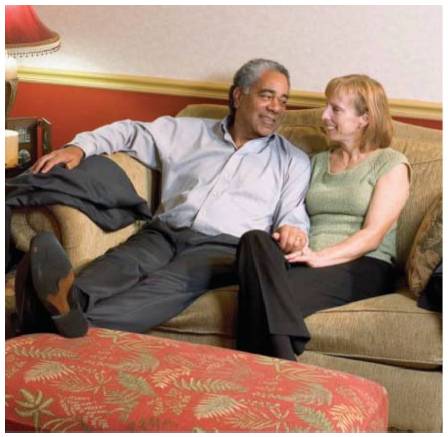 Brian Jarvis and Connie O'Brien of Beavercreek, Ohio, also have advantages most baby boomers don't: small pensions from their former employer, Northrop Grumman, and a mortgage paid off with their private-sector salaries. But they got lucky too. The odds that their withdrawal strategy would succeed improved a few months after they retired, in 2010, when President Obama signed the Affordable Care Act.  The couple, who are too young for Medicare, no longer had to buy expensive private health insurance – access to the government health exchange drastically reduced the expense.
Jarvis feels confident they will continue to be able to fund their $55,000 yearly budget for groceries, dinner with friends, taxes, utilities, vacations, and trash pickup. The predictability of these expenses dictates the withdrawal strategy. "Take out what we need" and no more, he said.
Wrestling with how much to spend is a good problem to have. And although the well-laid plans in the Hindus and Jarvis households could still be derailed by unanticipated events, at least they have a plan – and savings to worry about. More than half of boomers approaching retirement have no money in a 401(k).
For those who do have savings, paralysis is the more common reaction. Much is at stake for the typical boomer household with a 401(k), who has accumulated just $135,000 in their 401(k) and IRA accounts combined. Is this even enough money to support their same standard of living after retiring? If deciding how much of the 401(k) to spend and how fast can be a headache for people in good financial shape, it's a migraine for boomers with less.
Miscalculations can wreak havoc on retirement finances too. And not many people can do the complex calculations required to find an optimal rate of withdrawal. There's also the possibility of a devastating event that's impossible to predict: after the 2008 stock market crash, boomers who'd planned to retire in a few years watched helplessly as a third of their stock nest eggs were wiped out.
One solution to these myriad issues is using retirement savings to buy an annuity, which guarantees a set amount of monthly income for life – but few do it.
To preserve their finite resources, retirement experts recommend that boomers planning their retirement use the strategies that the two households profiled here are using. (Full disclosure: Hindus is a friend of this blogger.)
Track spending and review sources of retirement income. The first step, before retiring, is getting an accurate estimate of how much will be required to maintain one's standard of living into retirement. The second step is calculating whether income from savings plus Social Security and perhaps a pension will be enough to pay basic expenses.
Delay Social Security. A monthly Social Security check grows a whopping 76 percent for people who wait to sign up for their benefits at age 70, rather than 62, the earliest age of eligibility. Benefits also increase incrementally for each year they're postponed. One option is to work longer before filing for Social Security.  Both Hindus and Jarvis decided on a different strategy, albeit one that is unaffordable for most retirees: retire and live off of savings for a few years in order to delay Social Security. Hindus postponed her benefits until last year, after turning 68; Jarvis and O'Brien, 63, will wait until their late 60s.
Carefully plan a withdrawal strategy. Ad hoc or reactive 401(k) withdrawals can get retirees into trouble. Many financial advisers recommend the 4-percent rule of thumb for withdrawals. Retirees have decent odds that their money will last if they withdraw an annual amount equal to 4 percent of their initial account balance at retirement, adjusted for inflation.
These steps won't eliminate the uncertainties but they should reduce the guesswork.
Squared Away writer Kim Blanton invites you to follow us on Twitter @SquaredAwayBC. To stay current on our blog, please join our free email list. You'll receive just one email each week – with links to the two new posts for that week – when you sign up here.  
Comments are closed.