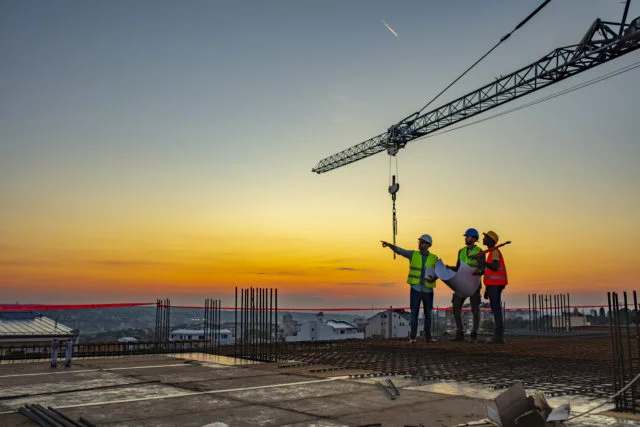 Retirees Live on Less
Many recent U.S. retirees in a new survey receive less than two-thirds of what they earned during their working years, and they've made significant adjustments along the way.
That finding for baby boomers who've retired in the past five years is contained in a larger national survey conducted by T. Rowe Price, the Baltimore mutual fund company. The full survey covered some 2,500 working and retired individuals, age 50 and over. All of them have at least some savings in a 401(k) account.
The majority of the recent retirees reported their annual income is between $25,000 and $100,000. Social Security is the largest single source of that income, and smaller but equal shares come from defined benefit pensions and from retirement savings plans.
Many of the retirees report their households are managing to get by on less than the 70 percent to 80 percent of their pre-retirement income that most financial planners and retirement experts estimate they need.  And four out of 10 are living on 60 percent or less.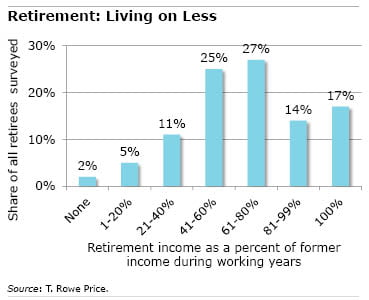 The retirees surveyed said they've had to lower their living standards, and four out of 10 described their situation as adjusting "a great deal."
Despite their reduced incomes, they said they're satisfied with how they're doing and agreed they "don't need to spend as much" as they did before.  About three out of four also reported being either somewhat or much better off financially than their parents.
It's important to note that these are recent retirees, and their financial strains may grow over the years as they deplete savings. Also, this group is somewhat better off financially than typical retirees; their median household assets – investments and home equity minus debts – were $473,000. The less wealthy may face even larger declines in their standard of living when they retire.
And among boomers who haven't yet retired, T. Rowe Price's survey revealed deeper anxieties and lower expectations for their retirement than those who've already left the labor force.
Comments are closed.