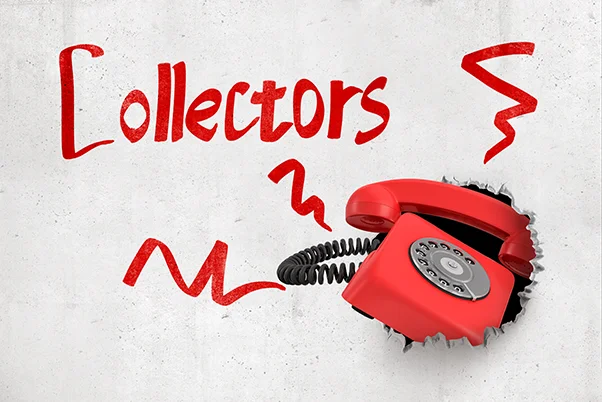 Take Control When a Debt Collector Calls
Telephone customer service has become so automated that it can be extremely frustrating to resolve a problem. When it comes to bill collectors, the stakes are high. If the matter isn't resolved, it can ruin your credit.
In this video, Ana, a Cuban immigrant to Miami in the 1970s, hit a wall of silence after responding to a collection agency that claimed she owed $34,000 for a debt. (The video didn't describe the nature of the debt.)
If she didn't pay, the agency threatened, it would put a lien on her property. But when Ana provided the debt collector with the documents to prove she'd already paid the debt, she got no response. The problem was finally resolved after she and her granddaughter filed a complaint with the federal Consumer Financial Protection Bureau (CFPB).
The CFPB, which was established by the Obama administration in response to the 2008 financial crisis, forwards thousands of consumer complaints every week to the credit card lenders, financial companies or debt collectors involved.
Before filing a complaint with CFPB about a debt collector, however, consumers should try to resolve problems by negotiating directly with the company. And remember: you have leverage to negotiate a lower amount because the company wants to get paid.
This video explains how to negotiate effectively, using the following tips:
It's not wise to make a partial payment upfront or admit you owe money because it might restart the clock on the statute of limitations, which limits the number of years a company can sue for payment. These vary by state.
Confirm with the collection agency how much money you owe and the source of the debt.
If the amount is correct, negotiate a repayment plan. Before negotiations start, however, figure out how much you can afford to pay every month and how much in total you're willing to pay to settle up.
Negotiate with the collection agency using your proposed repayment plan.
If the agency agrees to a plan, get the agreement in writing before making any payments.
If that doesn't work, do what Ana did: file a complaint with CFPB. If you can't get a company to respond, the federal government can.
Companies usually respond to CFPB within 15 days, the agency said. Last year, it submitted more than 60,000 complaints to debt collectors and either closed or resolved the vast majority of them, according to CFPB's 2022 report.
Squared Away writer Kim Blanton invites you to follow us on Twitter @SquaredAwayBC. To stay current on our blog, please join our free email list. You'll receive just one email each week – with links to the two new posts for that week – when you sign up here. This blog is supported by the Center for Retirement Research at Boston College.
Comments are closed.