U.S. Renters "Financially Fragile"
A new report by the FINRA Investor Education Foundation finds "a financially fragile renter population relative to homeowners."
It's hardly surprising that apartment dwellers who rent are worse off financially than homeowners. It takes money to buy a house.  But things got markedly worse for renters after the Great Recession. Millions of homeowners, foreclosed on by their lenders, were thrown back into the market for apartments, driving up rental rates and squeezing all renters.
A new FINRA Foundation report, "American Renters and Financial Fragility," dramatizes the growing rift between the nation's haves and have-nots through a comparison of owners and renters.
The FINRA Foundation chart below contrasts the personal financial situation for renters versus homeowners, based on a 2012 survey.  The jobless rate has declined since then, but the rental market has only tightened. Rents have continually increased in recent years, reports Reis, a real estate tracking firm. And 85 percent of property managers nationwide reported they raised rents over the past year to capitalize on a decline in the number of vacant rental units, which continues in 2014, according to Rent.com. Housing costs in particular are becoming a burden for a growing numbers of older Americans.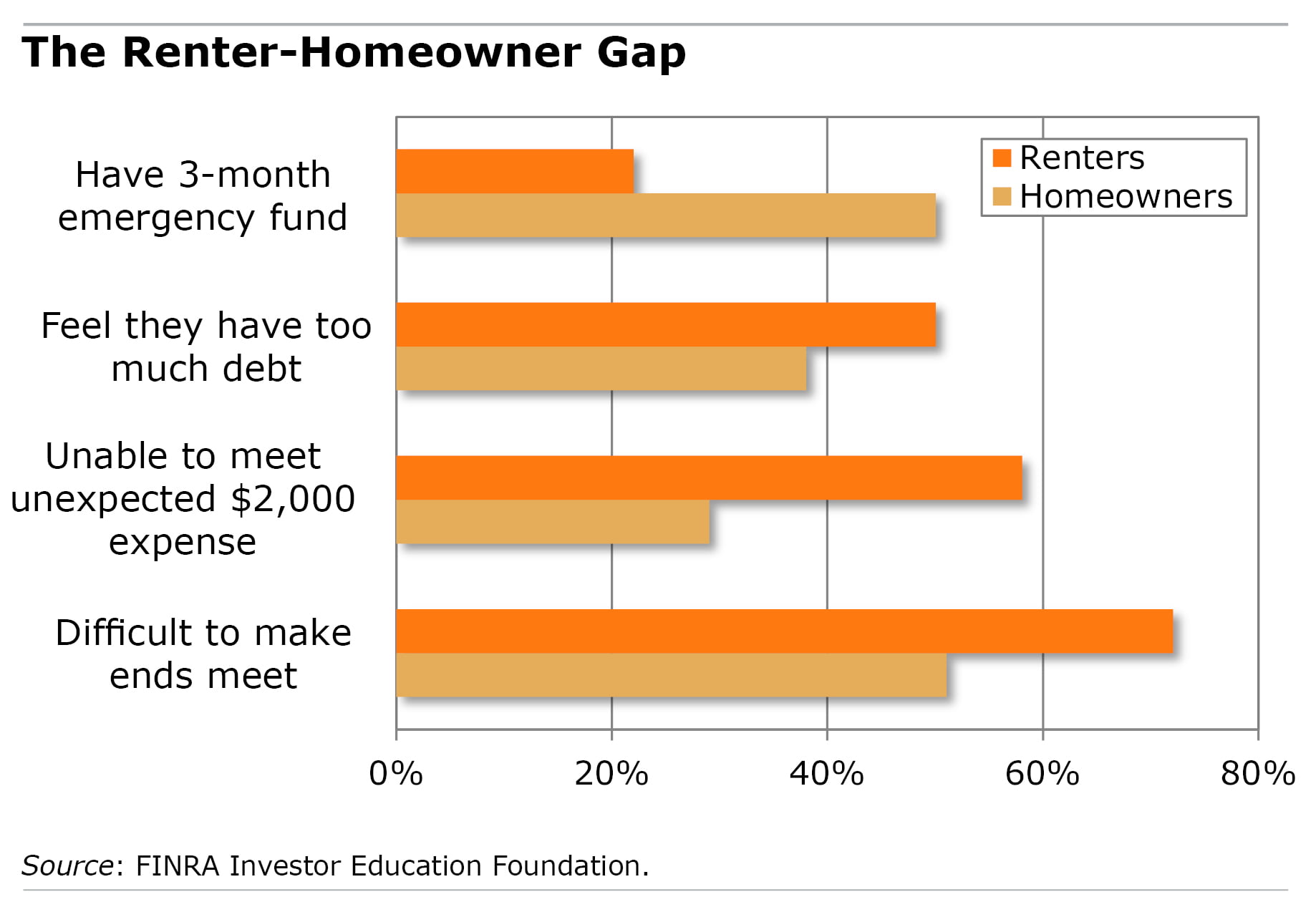 The FINRA Foundation also notes a broadening of the U.S. renter population.  While renters remain younger and more racially diverse than the nation as a whole, groups with traditionally high homeownership rates – married couples and high-income and white households – are also renting more than they have in the past.
Comments are closed.