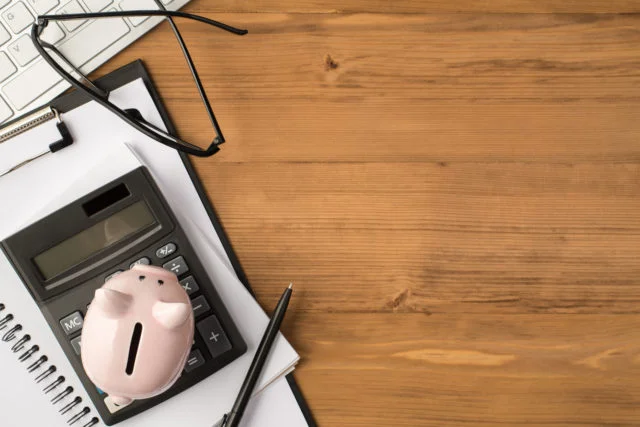 Adults with Disabilities Cluster in Regions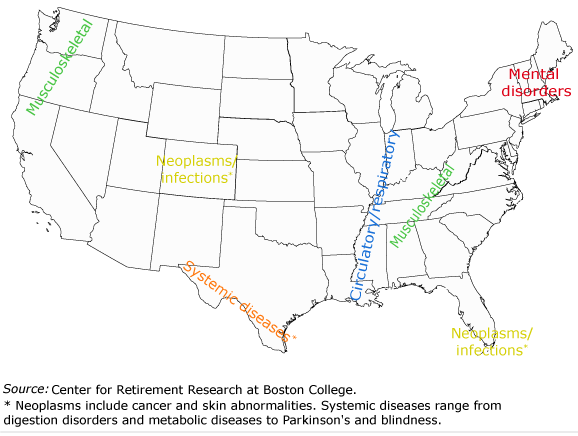 When workers develop disabilities on the job, it often has some connection to where they live.
Musculoskeletal conditions like arthritis and tendinitis can happen anywhere but are especially prevalent in a swath surrounding the Kentucky-West Virginia border and running south to Alabama. Intellectual disabilities and mood disorders like autism and depression are common in Vermont, New Hampshire, Massachusetts, and Rhode Island.
The hot spots, described in new research, represent areas that fall in the top 10 percent of all the areas with awards for the specific condition in many of the years studied, 2005 through 2018.
New Hampshire is a dramatic example: all 10 designated areas of the state were identified as hot spots for awards based on mental disorders in all 14 years.
In addition to mental and musculoskeletal conditions, the researchers from Mathematica found a third major hot spot for circulatory and respiratory disorders like heart disease and asthma. These disorders are prevalent in an area that starts in Indiana and Illinois and flows down the Mississippi River to Mississippi.
The explanations for the hot spots are myriad and complex. Musculoskeletal disabilities constitute the largest single type of benefit award – a third of the U.S. total – and hot spots in the Southeast, where coal mining, agriculture and manufacturing are dominant, tend to have older, less educated populations and more veterans.
Circulatory and respiratory conditions cluster in places with more women, perhaps because their smoking rate has fallen more slowly than men's since the 1960s.
More work is needed to get behind the reasons for hot spots, the researchers concluded.
To read this study, authored by Jody Schimmel Hyde, Anna Hill, Jonathan Schwabish, and Aaron Williams, see "Are There 'Hot Spots' of Primary Impairments among New SSDI Awardees – and Do We Know Why?"
Comments are closed.