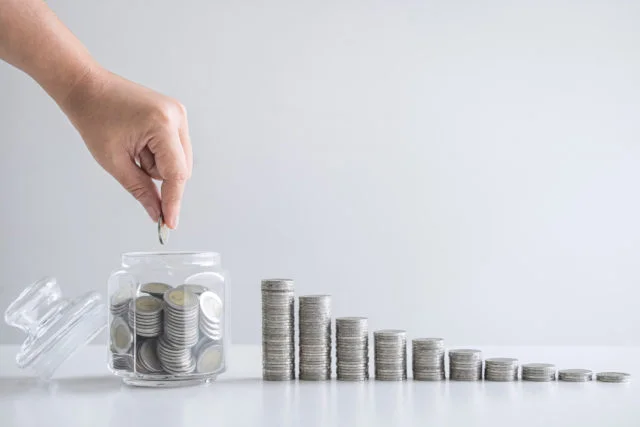 Around 50, U.S. Workers' Earnings Fall
Here's a sobering thought: by the time most workers get into their 50s, their earnings are declining.
Although older workers don't necessarily see smaller paychecks, their earnings are effectively shrinking, because they no longer keep up with inflation, according to a study charting the inflation-adjusted, or "real," earnings of some 5 million U.S. workers over their lifetimes.
The first decade in the labor force, between ages 25 to 35, is crucial – that's where the wage gains are concentrated, the researchers find. Real earnings plateau sometime between 35 and 45, and this plateau occurs earlier than previous research had indicated. By the time most people move into the oldest age group in the sample – 45 to 55 – their earnings are falling.
The chart below shows the percentage changes during three discrete decades in the labor force for people whose earnings are in the middle of all U.S. workers' earnings. For the 45-55 age group, other data in the study pinpoint the earnings decline as actually beginning around 50.
Economists have been refining their analyses of lifetime earnings patterns for decades. The researchers' methodology improves on past techniques and then applies it to an extremely robust data set: the Social Security Administration's earnings records for U.S. workers from the 1970s through 2011.
When they looked at all workers, they found that earnings, adjusted for inflation, rise by 38 percent over a typical person's lifetime. But these lifetime patterns vary dramatically by a worker's income bracket.
The magnitude of increases is much greater for the highest-paid workers than economists had thought. Inflation-adjusted earnings more than triple over a lifetime for those who make it into the top 5 percent of all earners. But they don't rise at all over the lifetime of a low-income worker with earnings at the bottom 20 percent.
Another pattern that differs by income bracket is the sudden change in income that can occur during someone's lifetime. Negative earnings shocks for workers at the lowest earnings levels tend to be transitory, with the vast majority returning to their previous levels within 10 years – increases, on the other hand, are quite persistent. Surprisingly, the reverse is true for workers with earnings at or near the top – declines, if they occur, are very persistent and increases are transitory.
Improving our understanding of earnings changes is important, the researchers conclude, because they are "a strong determinant" of how much workers can borrow or save.
Comments are closed.