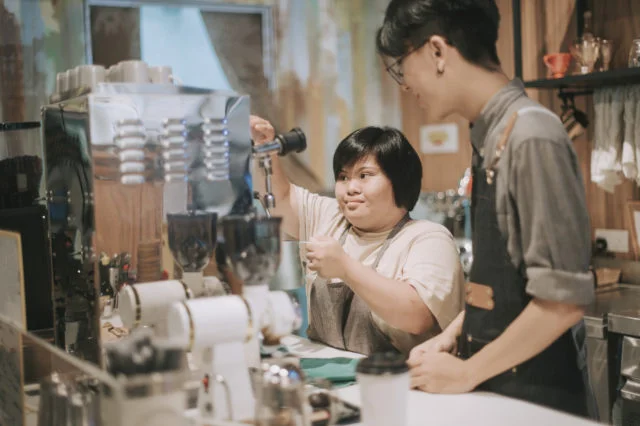 Disability Job Programs Get Mixed Reviews
Nearly half of the people receiving federal disability benefits have a psychiatric impairment that interferes with working. And they tend to be younger and more willing to work than other disability beneficiaries.
This makes them good candidates for employment support programs that encourage working at least part-time and might even prevent them from applying for benefits at all.
According to a Mathematica review of research on three government jobs programs, the programs had some success in boosting participants' employment and earnings. However, they didn't prove effective over the long term in reducing their reliance on federal disability benefits.
One federal program in Texas was geared to people with disabilities who had not applied for benefits when they entered the program. The program offered services like help with job searches, case management, and access to medical care. A year after finishing the Texas program, the number of participants receiving benefits fell 27 percent in a comparison with people who hadn't participated. But by the sixth year, that positive impact had largely waned.
While disability recipients with mental health impairments often want to work, about half of the people in a second study said they had felt discouraged by past jobs. They cited barriers to remaining employed – on top of their mental health challenges – such as perceptions by others that they weren't capable, a lack of transportation, and a fear of losing their benefits if they get a job. Social Security suspends disability benefits when workers earn over a maximum amount, which is $1,470 per month in 2023.
But the researchers see the feelings of discouragement as "a window of opportunity" to prevent failed work attempts through job interventions or by educating beneficiaries about Social Security's benefit rules.
A third program in the research review was for people with schizophrenia and affective disorders like depression and bipolar disorder. At the end of this two-year program, 60 percent of the participants were still employed, compared with 40 percent of the people who hadn't received the support. The participants' earnings were also about 50 percent higher. Five years later, they were still better off.
However, a common theme in the programs is that the participants, despite being employed, did not achieve financial self-sufficiency over the long term. The researchers said this could've reflected the short-term nature of the programs.
The participants did nevertheless get something out of them. They improved their "overall well-being in terms of the financial gain and the potential positive effects of employment on socialization and self-esteem," the researchers said.
To read this study, authored by Rachel Miller and Gina Livermore, see "Long-term Impacts of Employment Interventions Targeted to People with Mental Health Conditions."
The research reported herein was derived in whole or in part from research activities performed pursuant to a grant from the U.S. Social Security Administration (SSA) funded as part of the Retirement and Disability Research Consortium. The opinions and conclusions expressed are solely those of the authors and do not represent the opinions or policy of SSA, any agency of the federal government, or Boston College. Neither the United States Government nor any agency thereof, nor any of their employees, make any warranty, express or implied, or assumes any legal liability or responsibility for the accuracy, completeness, or usefulness of the contents of this report. Reference herein to any specific commercial product, process or service by trade name, trademark, manufacturer, or otherwise does not necessarily constitute or imply endorsement, recommendation or favoring by the United States Government or any agency thereof.