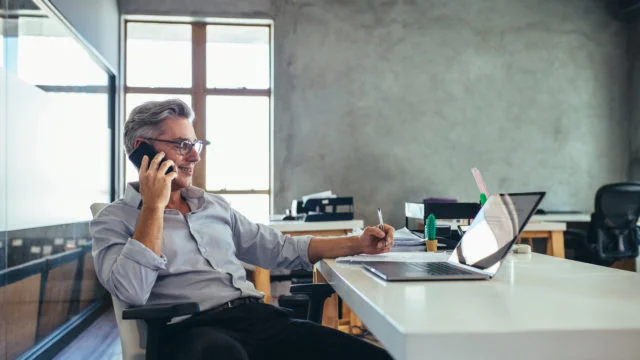 Health in Old Age: the Great Unknown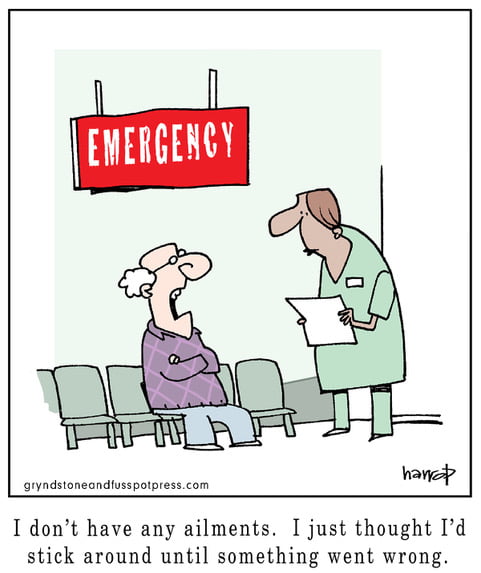 This cartoon, by Vancouver Sun cartoonist Graham Harrop, hits on one of retirees' biggest mysteries: their future health.
The elderly live with the anxiety of getting a grave illness that isn't easy to fix, such as cancer or a stroke.  And despite having Medicare insurance, they also have to worry how much it would cost them and whether they would run through all of their savings.
They're right to worry. Health care costs increase as people age from their 50s into their 60s and 70s. About one in five baby boomers between 55 and 64 pays extraordinary out-of-pocket medical expenses in any given year. But by 75, the odds increase to one in four, according to a report summarizing the reasons that some seniors' finances become fragile.
Large, unexpected medical expenses are one of two major financial shocks that threaten their security – widowhood is the other. A small and unlucky share of retirees will find it difficult to absorb a spike in their medical costs, forcing them to cut back on food or medications, the report said.
Harrop's cartoon is the product of his cousin's inspired suggestion that he fill a book with cartoons about the humorous accommodations made between couples who've lived together for decades. The book – "Living Together after Retirement: or, There's a Spouse in the House" – reveals his personal knowledge of the subject. Harrop, who is 73, has lived with his partner, Annie, for more than 20 years.
Squared Away writer Kim Blanton invites you to follow us on Twitter @SquaredAwayBC. To stay current on ourblog, please join our free email list. You'll receive just one email each week – with links to the two new posts for that week – when you sign up here. 
Comments are closed.