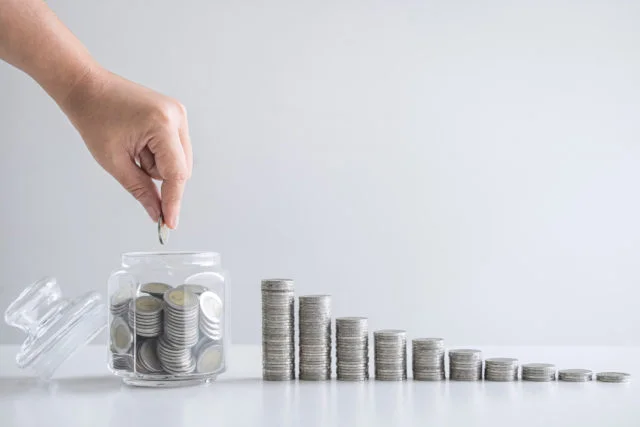 How Long Can Low Wages Outrun Inflation?
Federal labor officials are giving Amazon employees in Alabama a second shot at forming a union, and their coworkers in Staten Island are seeking clearance to hold a vote. Americans, more confident of their employment prospects, are leaving their jobs in record numbers, with much of the activity in low-wage industries like hospitality.
Employers, having taken note, are combatting high quit rates and staff shortages by raising pay at the bottom of the wage scale. Also fueling the hikes has been a series of increases in state minimum wages, including automatic annual cost-of-living increases in a growing number of states.
Various economists, using different data sources, have reached a similar conclusion about these recent developments: pay for low-income workers – the same people who suffered the highest unemployment rates during the pandemic – is currently outpacing inflation.
It's unclear whether that trend will continue in 2022, if, as some economists now predict, inflation becomes more persistent. The government will report December's inflation rate tomorrow.
But between the third quarters of 2020 and 2021, Arindrajit Dube, at the University of Massachusetts at Amherst, estimated that wage increases for workers in the bottom 30 percent of the pay scale outpaced inflation. Another economist, Geoffrey Sanzenbacher at Boston College, reached a similar finding: inflation-adjusted pay for people with earnings in the bottom 25 percent of all earnings rose last year while workers in the top 10 percent saw a decline.
When inflation first started picking up, economists said it would be a temporary blip that would ease when the goods piled up at West Coast ports started moving onto store shelves. But some economists are changing their tune and worry that high inflation will last longer than they'd predicted.
This would especially be a problem for low-wage workers, who spend most of their income on necessities. Rental housing is a good example. In a recent Federal Reserve survey, consumers estimated their rents would rise by 10 percent over the next year. An increase of this size would mark a new high for low-wage workers' largest single expense – rent consumes more than half of their monthly income.
Although their wages are rising faster than inflation, they may already be losing some ground. Jason Furman, a former member of President Obama's economic team, posted his estimates of inflation-adjusted wages over a two-year period on Twitter. Real wages for workers in the bottom 25 percent, or quartile, of earnings increased by about 1/2 of 1 percent between 2019 and 2021, compared with a 2 percent gain between 2017 and 2019.
"The bottom quarter of workers have seen wage gains outpace inflation but by less than before," he said on Twitter. "The second quartile had been positive but has now turned negative."
We will see what 2022 brings.
Squared Away writer Kim Blanton invites you to follow us on Twitter @SquaredAwayBC. To stay current on our blog, please join our free email list. You'll receive just one email each week – with links to the two new posts for that week – when you sign up here. This blog is supported by the Center for Retirement Research at Boston College.
Comments are closed.