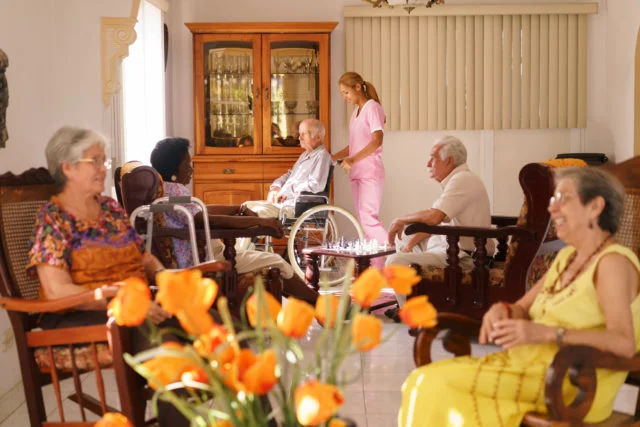 Mid-sized Employer Meets Big 401(k) Goal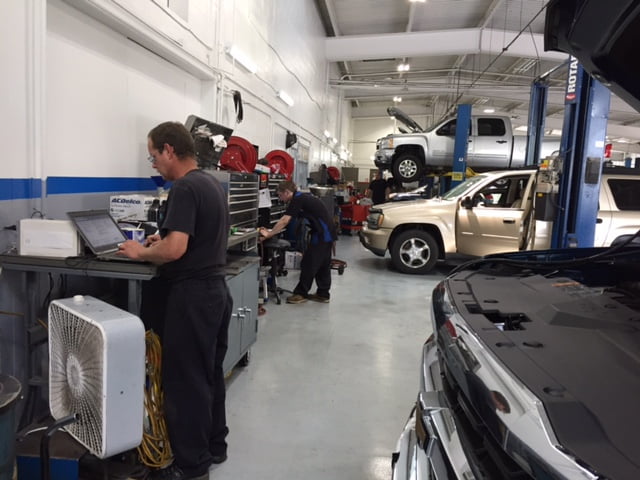 When Peggy Zembower became the human resources director for Thomas Automotive Family about four years ago, she was dismayed that some long-time employees had never increased their retirement saving above the measly 1 percent of pay they'd started at.
One big issue was that the lowest-paid workers at the auto dealership – like low-wage workers everywhere – felt they couldn't afford to save in the 401(k). A lack of knowledge about investing and a reluctance to give up control of their money seemed to frighten others out of saving, which meant forfeiting their employer's matching contribution.
"It bothered me when I saw employees who'd been here five years and up and saw what small amounts they were investing," she said. "Many lower-paid employees saved little or nothing."
With her boss' blessing, Zembower got to work.
Thomas Automotive is a mid-sized company with 280 full-time and part-time workers. Their earnings run the gamut, from employees in the service department earning $11 per hour (or about $23,000 per year) to car salespeople earning as much as $100,000, and Thomas Automotive's owner, who has four dealerships in Pennsylvania and one in Maryland.
By doing the things retirement experts recommend, Zembower increased participation to 87 percent of employees, up from 53 percent. She did this by instituting automatic enrollment in the 401(k) at 4 percent of workers' pay and auto-escalation, over time, of the amount saved. (Employees have the right to pull out or to maintain past contribution levels.) These techniques are far more common at large companies.
She goes further, re-enrolling all non-participating employees each April 1st, which requires them to revisit their decision before opting out of the retirement savings plan again.  "We have a few employees who feel we don't have the right to do this," she said, "but we do."
One gets the impression when interviewing Zembower that it is not what she's done to make the 401(k) plan work better.  It's how she's done it, with her gentle insistence that saving for retirement is best for the workers.  Sometimes this means she'll ask a worker to wipe off his greasy hands and look with her at the retirement calculator placed front and center on the employee page of the company website.
"I am not their boss. I am not their HR person. I am just saying to them, 'I'm looking out for you. I don't want you to be in a situation where, when you retire, you have to get a part-time job – or you can't retire.' "
Thomas Automotive's story also illustrates how much effort is required to make the U.S. retirement system work effectively.
To be clear, one reason for Zembower's work was that the company was bumping up against federal anti-discrimination laws, which prevent a 401(k)'s tax benefits from tilting too heavily toward high-paid employees or owners of a company.  By broadening participation in the 401(k), she said 2016 was the first year that the company did not have to return some higher-paid workers' contributions to comply with the law.
But it's also clear that Zembower cares – so much so that her husband sometimes reminds her that she "can't save the world."
Yet she keeps trying. She visits the dealerships each March to discuss the 401(k) in meetings with workers and again in late August or September, after the mid-year 401(k) statements come out. After the meetings, Zembower, often with the consultant, makes the rounds to talk with individual employees.  Planned two-hour visits turn into three or four hours.
In place of the deer-in-the-headlights look she used to get, workers now come to her about the 401(k).   "It's amazing how, in the last three or four years, their questions have changed from 'No, I don't have any questions' to having very pertinent questions about their 401(k)," she said. Thomas Automotive Family's efforts earned the company a 2017 award from Plan Sponsor magazine.
Her other big theme is persuading workers to get their savings rate up to at least 6 percent, to take advantage of Thomas Automotive Family's full match.
"If we see someone who's not at 6 percent, I go up to them and say, 'You're going to let it auto-escalate, right?'" To contribute more, she suggests they forgo eating out one night a month or buying a few less sodas. "It got them thinking," she said.
Squared Away writer Kim Blanton invites you to follow us on Twitter @SquaredAwayBC. To stay current on our blog, please join our free email list. You'll receive just one email each week – with links to the two new posts for that week – when you sign up here.
Comments are closed.