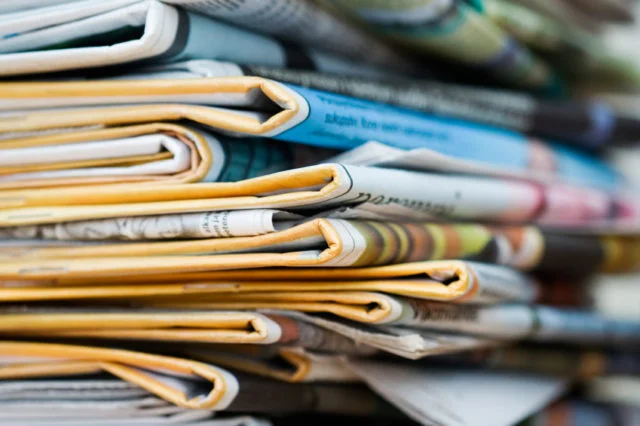 Retirement: a Good State of Mind
Is retirement good for one's mental health? The evidence is all over the place.
One study concludes that retiring sooner means a higher incidence of dementia.  Other studies show it benefits physical health, which can affect one's state of mind.  Research from different countries reach different conclusions about their own retirees' sense of well-being: the English and Finnish find that retiring improves it, while Korean and U.S. researchers don't.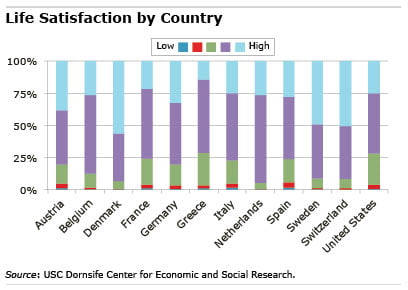 Seeking some universal truths about retirement in the Western world, a new study of the United States and 11 European countries finds that it improves subjective well-being, measured both in terms of satisfaction with one's life and the incidence of depression.  The study is based on two comparable sets of surveys of age 50-plus Americans and Europeans taken in 2004, 2006, and 2010.
An analysis of retiree well-being faces some tricky analytical issues, which have plagued past studies and which the new study had to overcome. For one thing, people who are depressed may be the most likely to retire, creating the statistical equivalent of a chicken and egg problem.  The new study also had to account for the negative financial consequences of leaving or losing one's job – which can reduce satisfaction and increase depression – in order to isolate the influence of retirement, independent of its effect of lowering income.
Further, greater satisfaction with life and lower levels of depression don't always go hand in hand. For example, older Americans are less depressed than older Europeans, but the Americans rank near the bottom in terms of satisfaction.
Taking all of this into account, here are the study's preliminary findings across 12 countries, which Arie Kapteyn, director of the Dornsife Center for Economic and Social Research at the University of Southern California, presented at the August meeting of the Retirement Research Consortium:
Retirement reduces depression.
Retirement has a "significant positive effect" on life satisfaction, he said.
Remarkably, however, income has relatively little effect on retirees' levels of depression or their satisfaction with their lives.
Kapteyn said this research would be updated when 2012 data become available. But the study seems to confirm the old adage, there's more to happiness than money.  This apparently is especially so in retirement.
Full disclosure:  The research cited in this post was funded by a grant from the U.S. Social Security Administration (SSA) through the Retirement Research Consortium, which also funds this blog.  The opinions and conclusions expressed are solely those of the blog's author and do not represent the opinions or policy of SSA or any agency of the federal government
Comments are closed.