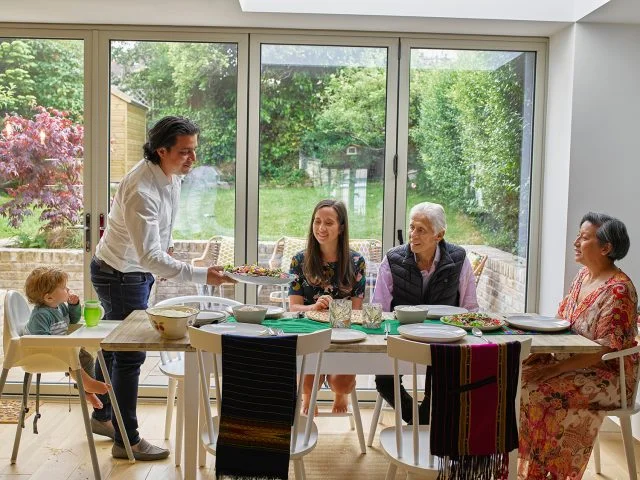 Shared Households as a Safety Net for Older Adults
Abstract
With a record number of older adults facing housing affordability challenges, shared households may provide an important private housing safety net if other household members contribute to housing costs. Using data from the Survey of Income and Program Participation, we describe the prevalence and characteristics of older adults' shared households (defined as those that include any adult besides the householder and householder's romantic partner). This includes intergenerational households and co-residence with other extended family and non-kin. We explore the safety net function of shared households by examining whether and how much older adults contribute towards shared housing costs, and how this varies across household types. These descriptive analyses improve our understanding of the composition and potential financial impacts of shared households for older adults.
The paper found that:
Sixteen percent of older adults are hosts, who share their home with extended family members or non-relatives, and 6 percent are guests, who live in the home of an extended family member or non-relative.
Guest status is associated with lower housing costs, and host status is associated with higher housing costs.
There is little evidence that the association between host/guest status and housing costs depends on the familial/nonfamilial relationships between the older adult and other household members.
Older adult recipients of Supplemental Security Income (SSI) have high rates of sharing a household as a guest, and older adult Old-Age, Survivors, and Disability Insurance (OASDI) recipients have low rates of sharing a household as a guest.
Shared households are unstable. Twenty-one percent of older adults in shared households transition into non-shared households within four years.
The policy implications of the findings are:
Policies targeting older adults may need to account for the complexity that often characterizes their households.
Older adult hosts may need additional support given their high housing costs.
The high proportion of SSI recipients who are guests may reflect inadequacy in benefit amounts.