What's a Geriatric Care Manager Anyway?
Staging your parent's 90th birthday party, accompanying him or her to a doctor's appointment, or finding the best long-term care facility for the right price – geriatric care managers do all this and much more.
Geriatric care managers come into the profession with expertise ranging from gerontology and nursing to social work and psychology, and they bring a unique perspective to caring for the elderly. Their first loyalty is to your parent and her well-being, though they want to work closely with everyone involved – parent and adult children – to meet the parent's wishes.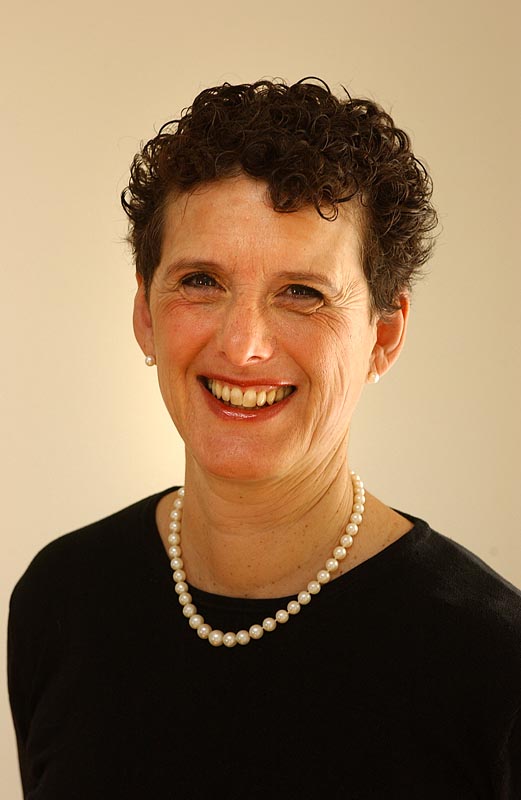 Suzanne Modigliani, an aging life care specialist near Boston, handles "all spheres of an individual's life – physical, cognitive social, emotional, financial, community and family."  She'll even make referrals to geriatric care managers for a parent living in a different city.
An elderly person's top choice for a caregiver is, logically, their spouse – daughters are typically next. And credentialed geriatric care managers are not cheap: they charge anywhere from $100 to $200 per hour, depending in part on an area's cost of living – hourly charges can be $400 in Manhattan.
So how do adult children know if their parent could benefit from having a geriatric care manager? Modigliani advises them to be on the lookout for unusual behaviors such as growing difficulty with routine financial matters that the parent has always handled, or a bare refrigerator at mom's house during holiday gatherings.
Unfortunately, it's often a medical or other crisis that suddenly alerts siblings to problems that have been developing for a while.  Waiting until a crisis, when tensions are high, is usually the worst time to deal with emotional issues – including finding a good care manager. Geriatric care managers have experience and can help smooth over these situations.
Modigliani explained various roles that geriatric care managers play for parents and offspring.
What they do.
Isolation and depression. These are dangerous for the elderly – in the worst cases, they can result in death, research finds. Geriatric care managers try to grease a parent's social relationships by encouraging their engagement in community, church, or social circles. Sometimes it's better to hear this from a third-party professional than their own child.
Home safety. Geriatric care managers will assess parents' home safety. This becomes critical if cognitive decline is clouding their judgment. The care manager might point out hazardous furniture that can trip an elderly person or determine whether he or she needs a bar in the shower or can no longer safely live at home.
Warning signs. Research shows that difficulty with simple financial matters is a warning sign for cognitive decline. Geriatric care managers, Modigliani said, can assist with researching the benefits in your parent's long-term care or medical insurance; get an insurer to recognize a claim; act as parent-advocate with a long-term care insurer; or explain to family members how much a service or facility will cost and whether a parent's retirement income will cover it.
Home health care: Modigliani also gives advice on the type and extent of home care needed, whether minimal or full-time. She will work with an older person to help them accept that it's time to receive some help, and make sure offspring understand their needs, while finding a good match between a parent and home health aide.
Referrals. When a geriatric care manager isn't the right person to handle something, they make referrals and arrange for other professional help. You name it: home repair services, personal organizers, party caterers, or an in-home physical therapist. For seniors who are ready to move into senior housing, geriatric care managers know the local facilities and available funding sources and can advise on whether independent living, assisted living, or long-term care is most suitable.
Again, when adult children delay finding a geriatric care manager until there's a medical crisis or severe dementia, problems are bound to occur. This makes it much more difficult to deal effectively with an issue.   Elder care experts strongly recommend that siblings get on the same page early to reach a carefully thought-out solution that your parent will be comfortable with.
Tuesday's blog will explain the importance of having early conversations and planning for parents' changing needs, rather than reacting to a crisis.
How to find one.
Local elder care or trust attorneys are good sources of information and referrals to geriatric care managers.
The profession's non-profit association, the Aging Life Care Association, also provides searchable listings of care managers.
Squared Away writer Kim Blanton invites you to follow us on Twitter @SquaredAwayBC. To stay current on our blog, please join our free email list. You'll receive just one email each week – with links to the two new posts for that week – when you sign up here. 
Comments are closed.