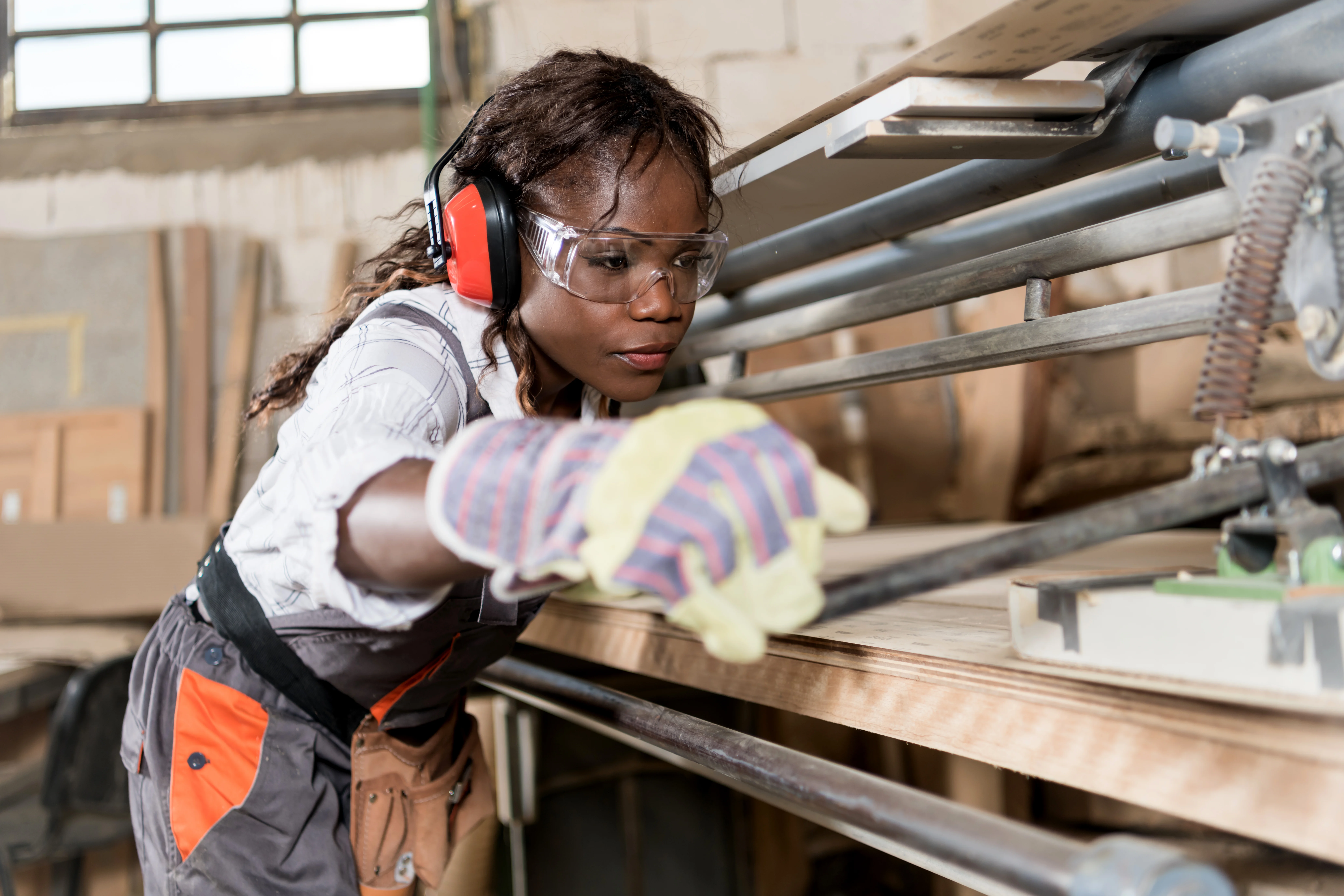 Women of Color Go into Construction Trades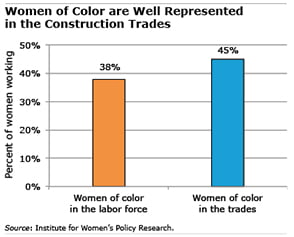 The annual pay for a plumber in Omaha, Nebraska, with three years of experience is around $55,000 a year, while a certified nursing assistant there earns $30,000. Or compare an electrician in the Phoenix area making $62,000 to $39,000 for a dental assistant.
Recognizing that many of the occupations dominated by women don't pay well, young women of color are increasingly moving into the construction trades. Black, Latina, and Asian women and women of mixed race account for 45 percent of the 308,000 women working in the trades. This exceeds their 38 percent share of the women's labor force overall, according to an analysis of 2016-2018 data by Ariane Hegewisch of the Institute for Women's Policy Research. The largest group is Latina women.
Women of color are gravitating to construction jobs – carpenter, electrician, laborer, plumber, mason, painter, and metal worker – because they offer paid apprenticeships, good pay, and benefits to workers who don't have a college degree. The International Union of Painters and Allied Trades even has maternity leave.
Being a sheet metal worker has "given me the financial ability to take care of my family," Monica Yamada, a member of Local 104 in San Francisco, said in a recent webinar hosted by the policy institute and Chicago Women in Trades.
But working in a man's world is challenging. Women say they often feel marginalized or harassed, or they receive fewer opportunities for career-advancing training or assignments at the construction site. "Women must fight to advance and to learn new aspects of the trade that men automatically get to do," said the institute's study director, Chandra Childers.
The typical woman who is in a trade union earns $1,134 per week, which is roughly the same as her male coworker. However, Latinx women and men are more likely to be in non-union construction jobs, which pay substantially less.
Zahrah Hill, a plumber in Chicago Local 130, said her biggest on-the-job obstacle came during pregnancy. The mother of two boys feared that telling her employer she was pregnant might hurt her career.
"I thought the longer I concealed it, the longer I could work," she said. But she got support from an unexpected corner when a male coworker asked her, "What's the difference between you being pregnant and a guy doing light duty" for an injured ankle? Hill said she decided to go on temporary disability during her pregnancies, which meant less money but protected her job.
Rochelle Walker encourages women to consider a career in the trades as part of her work as an organizer for DC Local 501 of the International Union of Painters.
It's not always easy, but women "can definitely thrive in this," she said.
"If I can be the advocate for that woman behind me, hopefully she won't have to deal with as much adversity as I or the women before me have dealt with," she said.
Squared Away writer Kim Blanton invites you to follow us on Twitter @SquaredAwayBC. To stay current on our blog, please join our free email list. You'll receive just one email each week – with links to the two new posts for that week – when you sign up here. This blog is supported by the Center for Retirement Research at Boston College.