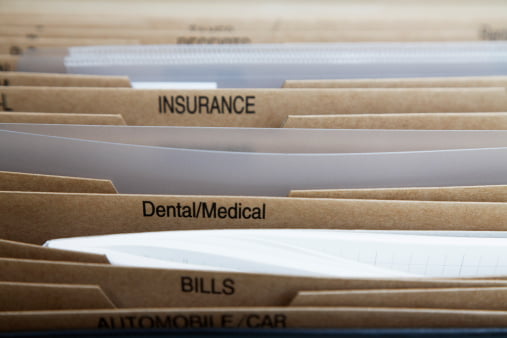 ACA Proves Itself but Race Disparity Persists
The U.S. Supreme Court's decision in June to reject another challenge to the Affordable Care Act was widely seen as the final word: the law is here to stay.
But it was COVID-19 that underscored how important it is.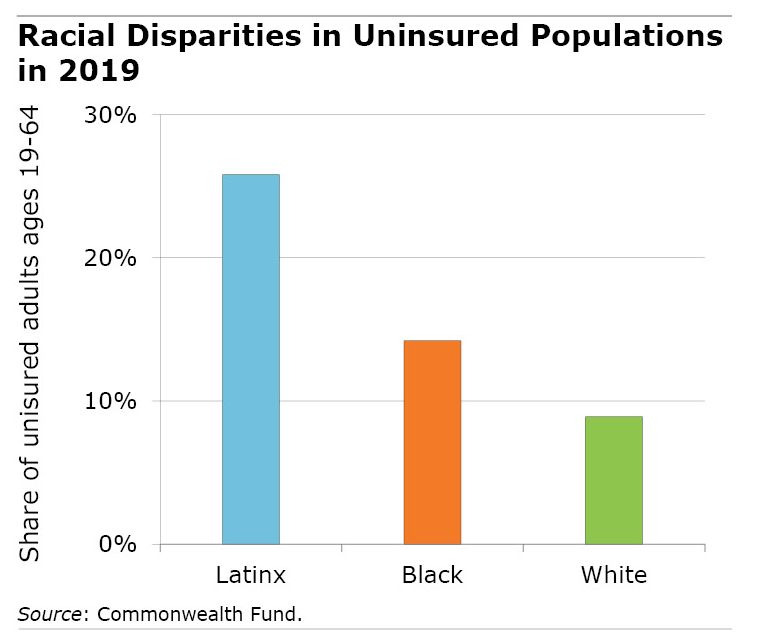 The federal government said nearly 10 million people signed up for Medicaid health coverage during the pandemic year that ended in January 2021. A decade after passage of the Affordable Care Act (ACA), which expanded Medicaid to include more low-income Americans by increasing the income limit for eligibility, the new sign-ups pushed total Medicaid enrollment to a record high of 80 million.
The recent increase was largely due to the spike in sign-ups among the unemployed or workers who saw their hours reduced and lost some of their wages. The relief packages passed by Congress in March 2020 and this year encouraged Medicaid enrollment by giving states additional funding to pay medical costs and sign up more people.
Beyond Medicaid, sales of regular health insurance policies sold on the state insurance exchanges also rose last year, as COVID-19 raced through the population. A 5 percent increase in enrollment in the policies, which are often subsidized, pushed total enrollment to 12 million.
Earlier this year, the American Rescue Plan continued to shore up health coverage by reducing insurance premiums for people who buy the policies. Unfortunately, these and earlier federal supports were temporary measures put in place for the pandemic, and some progress will be reversed when the supports expire at the end of this year or next year.
Despite the recent coverage gains, it has been a bumpy ride. Prior to COVID-19, sales of ACA policies had been slowing after years of marked progress in reducing the U.S. uninsured rate. And in the states that have not expanded Medicaid to reach more residents, the uninsured rates are nearly double the rates in the expansion states – 15.5 percent vs 8.3 percent.
The inequities in health care coverage probably persisted during the pandemic, because the Black and Latinx populations are more concentrated in states – more than half in the South – that did not expand Medicaid. From 2013 through 2019, for example, the uninsured rates for Black, Latinx and white adults declined much more in expansion states than in non-expansion states, according to the Commonwealth Fund, a health care advocacy organization.
The organization points to the examples of Louisiana and Virginia, which expanded Medicaid in 2016 and 2019, respectively. The uninsured rates for their lower income Black residents dropped suddenly and sharply after each state's expansion, continuing the coverage gains first spurred by policy sales after the ACA passed in 2010.
But Georgia and North Carolina did not expand Medicaid, and the initial reductions in the Black uninsured rates after the ACA's passage have ended. Congress has provided extra funding to encourage more states to expand, but Oklahoma is the only state using the funds so far; it officially expanded Medicaid on July 1. (Missouri is also eligible for the federal money, but the state legislature did not fund a Medicaid expansion approved by the voters.)
When Congress' short-term pandemic relief ends, people of color will probably have the most to lose.
Read our blog posts in our ongoing coverage of COVID-19.
Squared Away writer Kim Blanton invites you to follow us on Twitter @SquaredAwayBC. To stay current on our blog, please join our free email list. You'll receive just one email each week – with links to the two new posts for that week – when you sign up here. This blog is supported by the Center for Retirement Research at Boston College.
Comments are closed.
Brian
It's more about being informed. (I'm Black.) My wife and I were on the ACA from 2014-2018. We had great access to healthcare (i.e., no disparity here), with good networks, and at very affordable rates. (It's even more affordable now.) After all these years of the ACA being in the news, no one has any excuse. People just have to pay attention and want to. As is typically the case, it's almost always about personal choices. (We're on Medicare now; we also had to take the initiative to enroll in that. Being Black didn't limit me from choosing to enroll.)
Edward Hoffer MD
There were still 33 million Americans without health insurance in 2019 (the last year for which full numbers are available). Many who are insured through their employers are seeing rapidly increasing deductibles and copays, an issue which hits lower-paid employees hardest. A significant number of all patients skip medications or other treatments because of cost. It is time for a national health insurance plan.