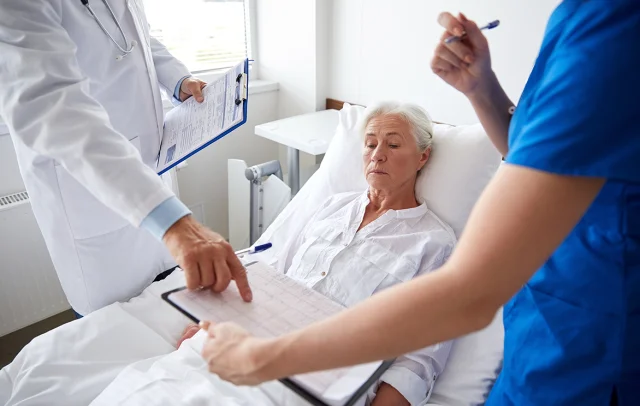 Retirees Spend Less on Medications as Other Medical Costs Rise
Today's retirees typically spend about a third less on medical care than retirees did back in 2004, according to new research. Workers who are over 55 but not yet eligible for Medicare are spending somewhat less too.
Two policies have reversed the trend of years of rising costs: the introduction of Medicare's Part D prescription drug coverage and the Affordable Care Act (ACA), which expanded Medicaid to more low-income workers and made private insurance somewhat more affordable for the people who don't have coverage through their jobs.
But behind the 20-year decline in healthcare spending, adjusted for inflation, is another fact of life: healthcare costs increase as people age, and some people are luckier than others.
Consider older workers and retirees with the kinds of medical conditions that can push their out-of-pocket costs into the top 5 percent of everyone in their age group. At every age between 55 and 80, they pay more for health care than most people their age, according to a new RAND study.
The researchers also find that, despite the 2006 implementation of Part D, people who pay higher amounts for healthcare are sometimes in the position of not being able to afford all of the medications the doctors have prescribed for them.
And the risk of high spending "rapidly increases at advanced old age," the study found. For example, 80-year-olds with spending in the top 5 percent pay about $13,000 a year out of their own pockets, or double the amounts for the high spenders under 80. Two expenses drive up the oldest retirees' costs: medications and stays in a hospital or nursing home.
The study analyzed older workers' and retirees' spending in several categories, taking into account the differences in incomes. Compared with people in their late 50s, single people and couples in their 80s devote larger shares of their total spending to medical expenses and spend smaller shares on housing, transportation, and vacations.
But some cutbacks in household budgets, such as transportation, don't necessarily cause hardship. Expenses fall simply because people no longer commute after they retire.
Medications were the one area where rising healthcare expenses clearly squeeze budgets. Medication insecurity, in this study, occurs when people say yes to the survey question "are you taking less medication than was prescribed for you because of the cost?"
In the extreme case of older workers and retirees who fall in the top 10 percent of medical spending, their risk of medication insecurity is more than double the risk for people with spending in the bottom 10 percent.
Last year, Congress passed legislation to cap retirees' annual spending on medications under Medicare Part D and Advantage plans at $2,000 per month, starting in 2025. That will help retirees with high medication spending.
Out-of-pocket medical costs, the study concluded, "are strongly and statistically significantly associated with medication insecurity."
To read this study by Susann Rohwedder, Péter Hudomiet, and Michael Hurd, see "Risk of Large Medical Expenditure at Older Ages and Their Impact on Well-being."
The research reported herein was derived in whole or in part from research activities performed pursuant to a grant from the U.S. Social Security Administration (SSA) funded as part of the Retirement and Disability Research Consortium. The opinions and conclusions expressed are solely those of the authors and do not represent the opinions or policy of SSA, any agency of the federal government, or Boston College. Neither the United States Government nor any agency thereof, nor any of their employees, make any warranty, express or implied, or assumes any legal liability or responsibility for the accuracy, completeness, or usefulness of the contents of this report. Reference herein to any specific commercial product, process or service by trade name, trademark, manufacturer, or otherwise does not necessarily constitute or imply endorsement, recommendation or favoring by the United States Government or any agency thereof.