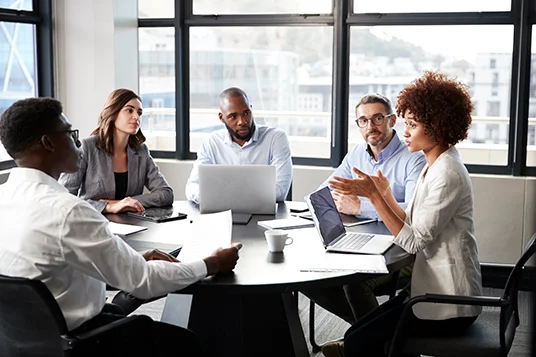 The Down Payment Dilemma for Blacks and Hispanics
I am neither Black nor Hispanic but can relate in one small way to the difficulty so many people of color have coming up with a down payment for a house.
Years ago, as a single person, I didn't have the cash for a down payment either. But I was able to borrow $10,000 from my 401(k) to buy a small condominium in Somerville, Mass., next door to Boston. And I was fortunate to have a generous friend who made an unsolicited $10,000 donation to the cause. Sometimes, parents come to the rescue and help their adult children get over the down payment hurdle.
Harvard University's Joint Center for Housing Studies quantifies the financial dilemma for Black and Hispanic workers, finding that 1.1 million nationwide have enough income to cover a monthly mortgage payment for a moderately priced house in their communities – if only they had $25,000 for a down payment.
Down payments are a major hurdle because, according to the center, 80 percent of working-age minority renters have less than $5,000 in cash. On top of that, they are less likely to have financial backstops in the form of 401(k)s to borrow from or friends and family who are able to help.
Black and Hispanic homeownership is much lower than White homeownership for other reasons too, ranging from discrimination to minority workers' lower average earnings. This issue matters because the home equity older Americans have accumulated over many years is usually their largest source of wealth – wealth they can use to fund their retirement or pass on to their children.
Harvard estimated that Black and Hispanic homeownership rates would increase significantly if the people who are earning enough to pay a mortgage every month also had $25,000 for a down payment. The Black homeownership rate would jump from 36 percent currently to about 44 percent. The Hispanic rate would rise from about 47 percent to just over 50 percent. The White rate is currently 68 percent.
The researchers assumed a $25,000 down payment because that was the size of the cash grants in a program that was proposed in Congress in 2021 but never passed. The estimated 1.1 million Blacks and Hispanic who, with a grant, could afford a house assumed a down payment equal to 3.5 percent of the purchase price, as required under federally insured loans for first-time homebuyers.
Frankly, the pandemic-era idea, which the housing center says would provide "meaningful" support to minority homebuyers, is unlikely to get any traction in the near future. But it's a useful benchmark for illustrating a major barrier to wealth accumulation for people of color.
"While closing homeownership gaps would not eliminate the racial wealth gap by itself," the researchers concluded, "it would make a meaningful contribution."
Squared Away writer Kim Blanton invites you to follow us on Twitter @SquaredAwayBC. To stay current on our blog, please join our free email list. You'll receive just one email each week – with links to the two new posts for that week – when you sign up here. This blog is supported by the Center for Retirement Research at Boston College.
Comments are closed.