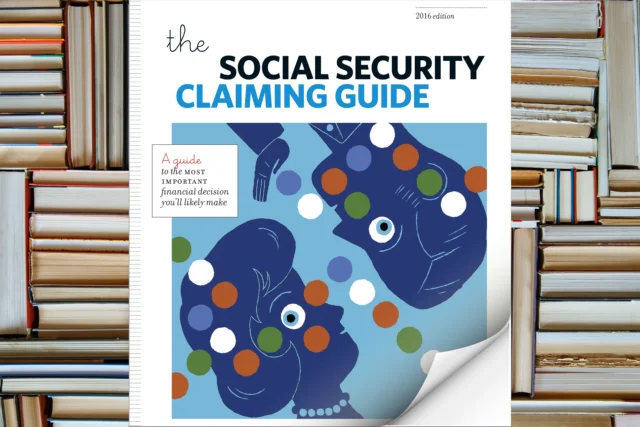 The Social Security Claiming Guide
If you're approaching retirement, when you claim benefits is the most important financial decision you'll likely make. The Social Security Claiming Guide sorts through all the options, spells out how much you can get, and answers frequently asked questions — all in a clear, easy-to-read, and colorful format. The companion brochure offers highlights of the Claiming Guide.
PDF of booklet (2016 edition)
Tri-fold brochure
© 2016, by Trustees of Boston College, Center for Retirement Research. All rights reserved.
Check out our Social Security Fix-It Book