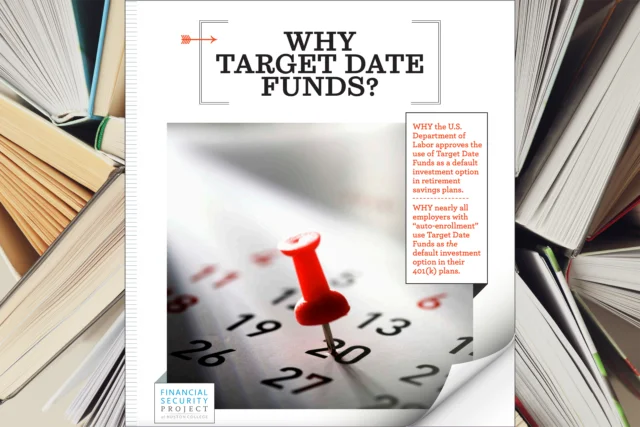 Why Target Date Funds?
Why Target Date Funds? provides a concise overview of the most common "default" 401(k) investment option. The booklet and tri-fold brochure explain how Target Date Funds balance growth and safety at different points in the lifecycle, maintain that balance in response to market changes, and how they perform. It also discusses fees and other considerations when deciding whether to invest in Target Date Funds.
PDF of booklet
Tri-fold brochure
© 2011, by Trustees of Boston College, Center for Retirement Research. All rights reserved.