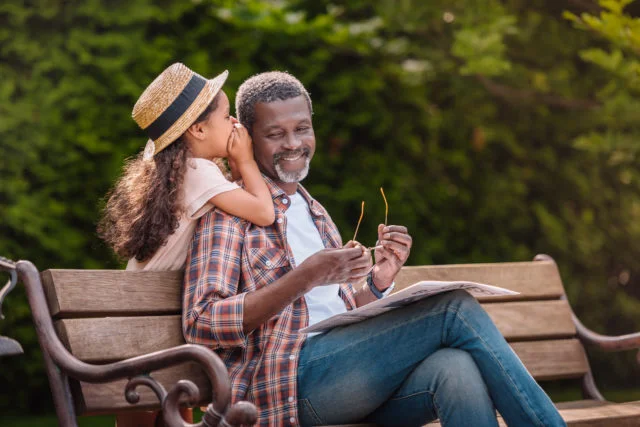 5 Reasons Workers' Stable Wealth Is Bad
Americans build wealth as they age, and this pattern of accumulation has been similar over three decades of U.S. Survey of Consumer Finances data collected by the Federal Reserve.
In the chart below, net wealth is expressed in terms of annual incomes for ages 20 through 64; for example, someone with $150,000 in wealth and $50,000 in income has a wealth-to-income ratio of 3. Net wealth equals financial assets such as 401(k)s and housing, minus debt and mortgages; income includes employment earnings and investment gains.  This measure does not include Social Security or defined benefit (DB) pensions.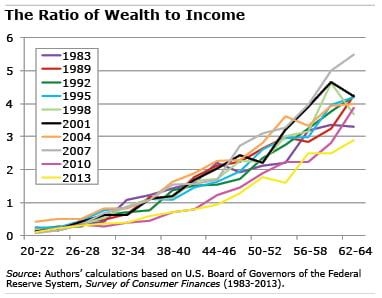 The stability of this wealth-to-income ratio over 30 years may, at first glance, be comforting.  But it shouldn't be – wealth should have increased during this time for five reasons.
1. Longer life spans than in the early 1980s require that Americans save more to fund more years in retirement.
2. Health care costs are rising, so people will need more wealth to cover their out-of-pocket costs.
3. Historically low interest rates mean that retirees today need more wealth to generate any given amount of income from their nest eggs.
4. Social Security is replacing less of what workers earned during their working years, so retirees need more wealth to compensate.
5. DB pensions are being replaced by 401(k) plans.  This shift from unreported DB pensions to reported 401(k) assets means that the wealth-to-income ratios shown in the chart should have increased.
In short, stable wealth-to-income ratios mean that today's workers are less well prepared for retirement than workers in the past.
Comments are closed.