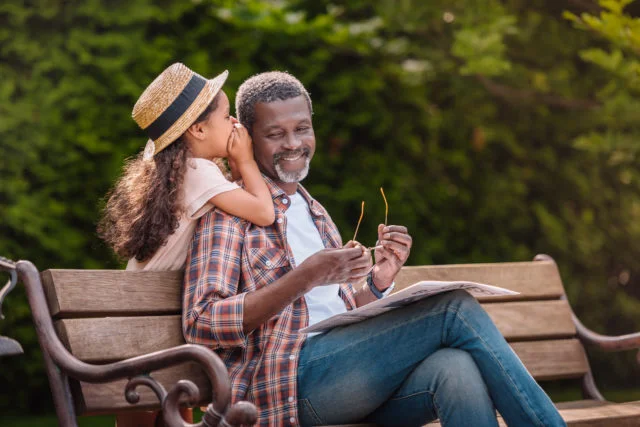 Baby Boomer Labor Force Rebounds
One way baby boomers adjust to longer lifespans and inadequate retirement savings is to continue working. There's just one problem: it can be more difficult for some people in their 50s and 60s to get or hold on to a job.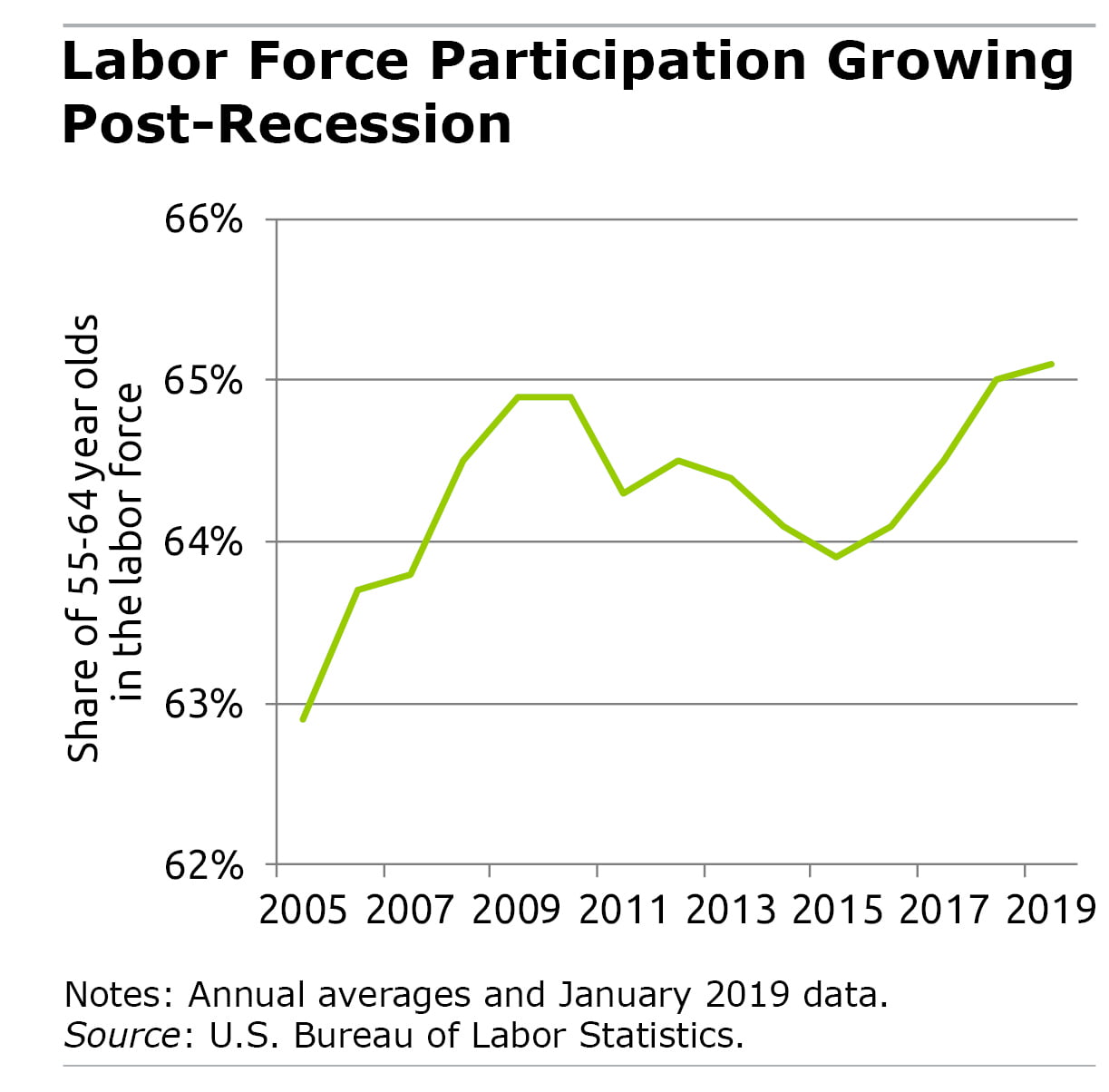 But things are improving. The job market is on a tear – 300,000 people were hired in January alone – and baby boomers are jumping back in. A single statistic illustrates this: a bump up in their labor force participation that resumes a long-term trend of rising participation since the 1980s.
In January, 65.1 percent of Americans between ages 55 and 64 were in the labor force, up smartly from 63.9 percent in 2015. This has put a halt to a downturn that began after the 2008-2009 recession, which pushed many boomers out of the labor force. The labor force is made up of people who are employed or looking for work.
The recent gains don't seem transitory either. According to a 2024 projection by the U.S. Bureau of Labor Statistics, the older labor force will continue to grow.  The biggest change will be among the oldest populations: a 4.5 percent increase in the number of 65- to 74-year olds in the labor force, and a 6.4 percent increase over age 75.
The obvious reason for the growth is the tsunami of aging boomers – the senior members turn 73 this year. An expanding older population pushes up the number of older workers too. "The second reason," the bureau concluded, "is an increasing labor force participation rate among older workers."
Lately I've been hearing anecdotes that seem to back this up. One friend, a 65-year-old Texan, had been retired a year – until a golf buddy persuaded him to come to work for him. A Boston attorney I know is enjoying a slow-motion retirement from his firm – the partners keep finding things for him to do.
Millions of decisions like these have increased the average retirement age significantly in recent decades. There is abundant research to explain this trend. Some boomers continue working so they can repair their finances before they retire. Longer careers are also more feasible for boomers, who are healthier and more educated than their parents and grandparents.
Another statistic also points toward prolonged careers. Today, there are far more people over 65 working full-time than part-time. In the 1990s, part-time jobs dominated.
Such dramatic changes in the nature and timing of retirement "would [not] have been envisioned a generation ago for the Golden Years," concluded Adviser Perspectives, an online publication for financial professionals.
Squared Away writer Kim Blanton invites you to follow us on Twitter @SquaredAwayBC. To stay current on our blog, please join our free email list. You'll receive just one email each week – with links to the two new posts for that week – when you sign up here. This blog is supported by the Center for Retirement Research at Boston College.
Comments are closed.