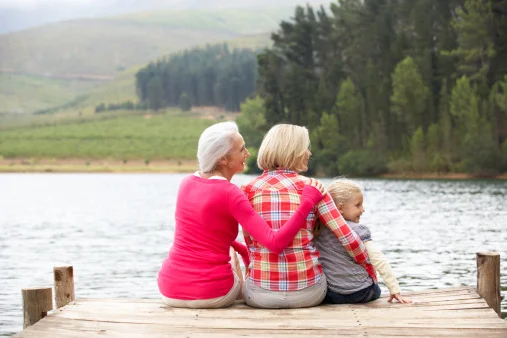 Not Everyone Can Delay their Retirement
Retirement experts encourage baby boomers to hang on to their jobs as long as possible to boost their monthly Social Security checks and add to their retirement savings. If they can delay retirement to age 70, they have good odds of maintaining their standard of living.
That isn't always possible, however, for the baby boomers confronting disabling physical impairments or health problems. Add to that the generally declining health of the older population over the past 20 years.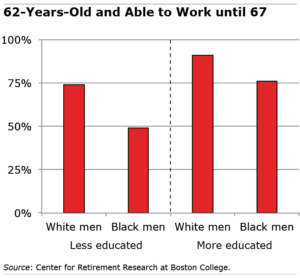 But a new study has revealed a deep socioeconomic divide. More-educated older workers are actually able to work longer than they did 15 years ago, while less-educated older workers – and Black men in particular – are mostly losing ground.
To estimate the changes in working life expectancy for various groups of older workers, Laura Quinby and Gal Wettstein at the Center for Retirement Research considered three factors: life expectancy overall, how long the workers can expect to remain free of a disability, and the rates of institutionalization in prisons and long-term care facilities. The incarceration rate is relevant, because the young adult men who received the longer prison sentences that started being imposed a couple of decades ago are now in their 50s and 60s.
Between 2006 and 2018, working life expectancy increased by about one year for older Black and white workers in the top half of the educational ranking. This makes sense because more educated people tend to be healthier and have seen stronger gains in their longevity.
But working life expectancy declined in the bottom half of the educational ranking for Black men and for white men and women. The exception is less-educated Black women – they have seen a small increase in working life expectancy, along with a more substantial increase in longevity.
The researchers also estimated the share of each group who, at age 62, could feasibly work until age 67, which would lock in their full retirement age benefit every month from Social Security, and until 70, which would provide them with their maximum monthly benefit.
A comparison of two extremes – more-educated white men and less-educated Black men – dramatizes the divide. More than 90 percent of more-educated 62-year-old white men can expect to work to 67, and 83 percent could make it to 70. But only half of 62-year-old Black men with less education could work until 67, and only a quarter could make it to 70.
"Working longer may be fine for those with more education," the researchers concluded, "but Black and low-education individuals, who are the least likely to have sufficient savings, are also the least well-positioned to work longer."
To read this study, authored by Laura Quinby and Gal Wettstein, see "Are Older Workers Capable of Working Longer?" 
Comments are closed.