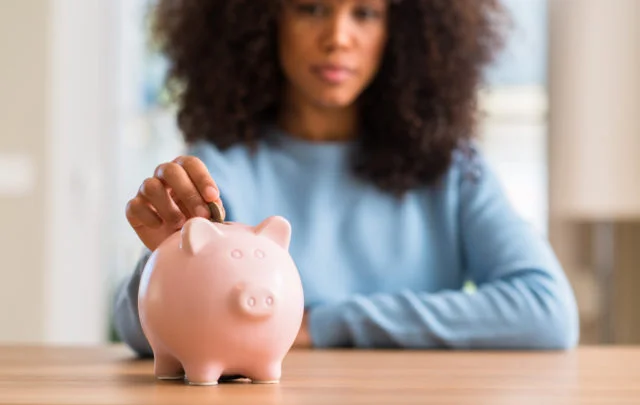 Retiree Benefits: Tale of 2 Cities (States)
Some of the workers and retirees around the country who count on having a government pension surely get nervous when they see headlines about the most troubled state and local plans – in places like Illinois, New Jersey, Connecticut, Chicago, and Detroit.
A broader perspective on retirement benefits, however, shows that the results are more mixed.  A study by the Center for Retirement Research, which sponsors this blog, estimated long-term costs for pensions, retiree health benefits, and general debt service as a share of revenues for the 50 states, 178 counties, and 173 cities.
The findings are summarized below:
States:
Many states' combined costs – pensions, other post-employment benefits (OPEBS) such as health insurance, and payments on all government bonds – appear manageable.
More worrisome are the eight states with the highest combined costs: Illinois, New Jersey, Connecticut, Hawaii, Kentucky, Massachusetts, Rhode Island, and Delaware. [States with high pension burdens also tend to have high costs for retiree health benefits].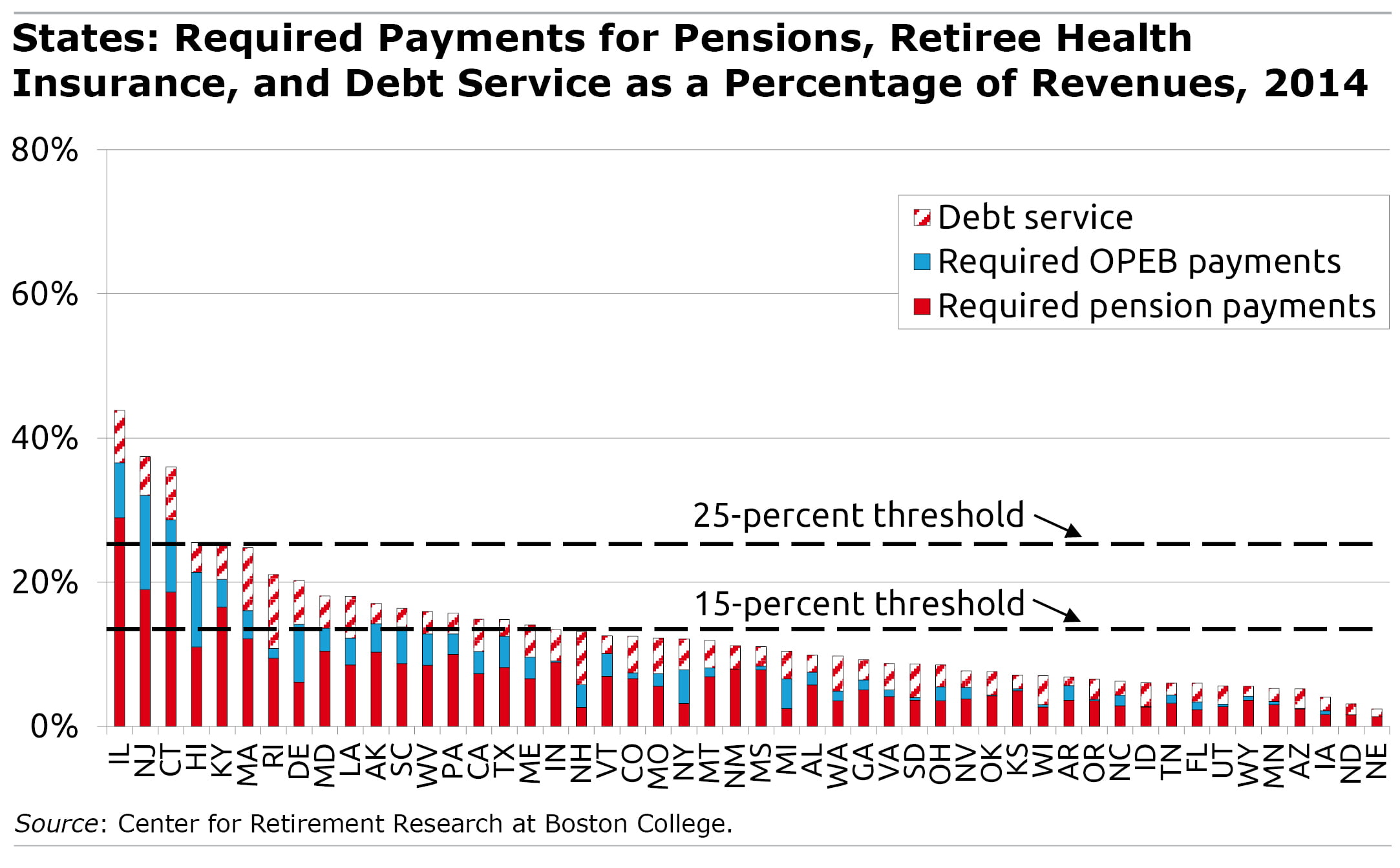 Counties:
The combined costs are also manageable for many of the counties analyzed.
But California, with its system of large county governments, has six of the seven U.S. counties with the most burdensome long-term costs; the other is Cook County, surrounding Chicago.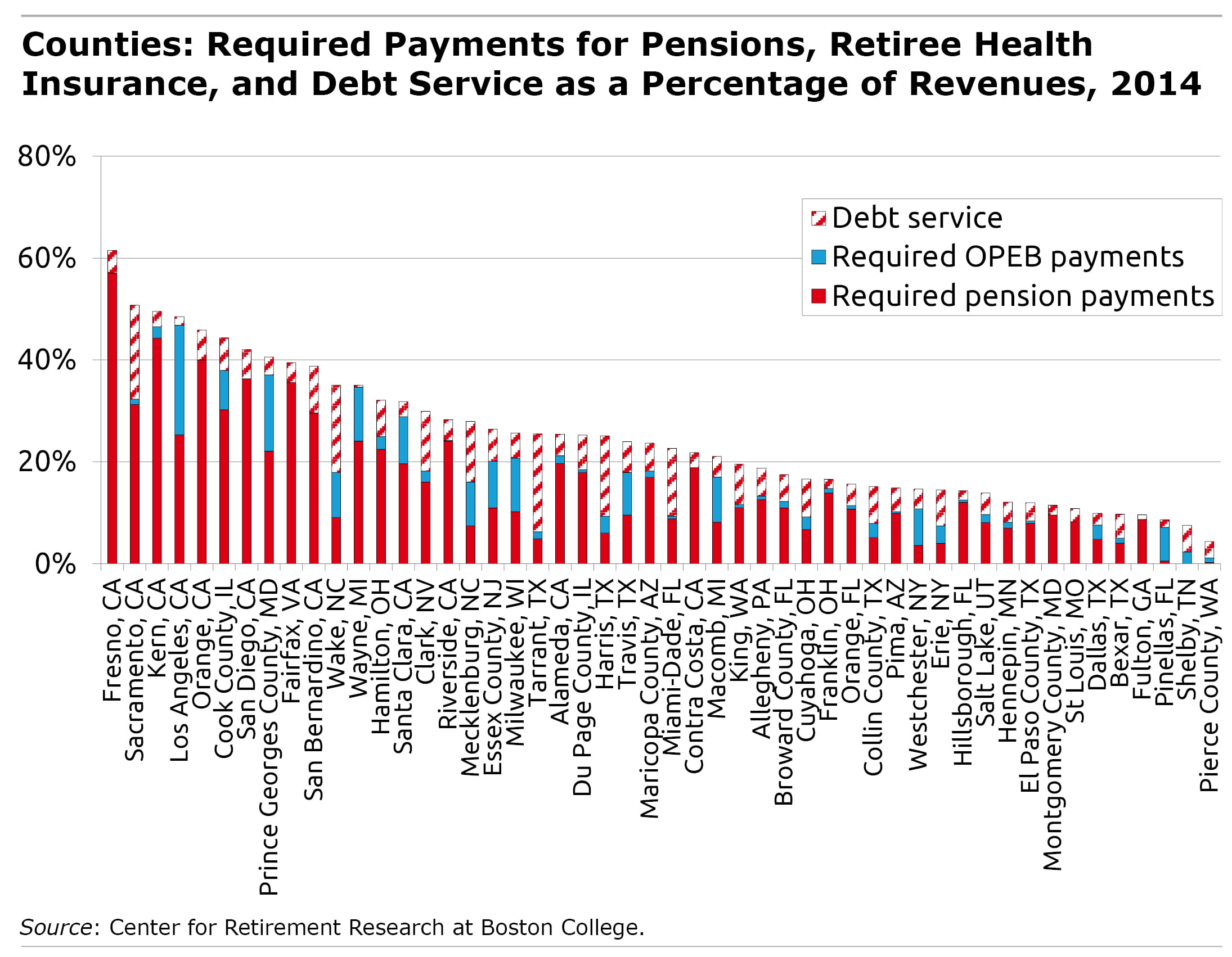 Cities:
Like states and cities, the picture overall is a mix of a handful of deeply troubled jurisdictions and many where the costs appear manageable.
The eight major cities with the highest total cost burdens range from the predictable – Chicago and Detroit – to surprises such as Wichita, Kansas, and Portland, Oregon.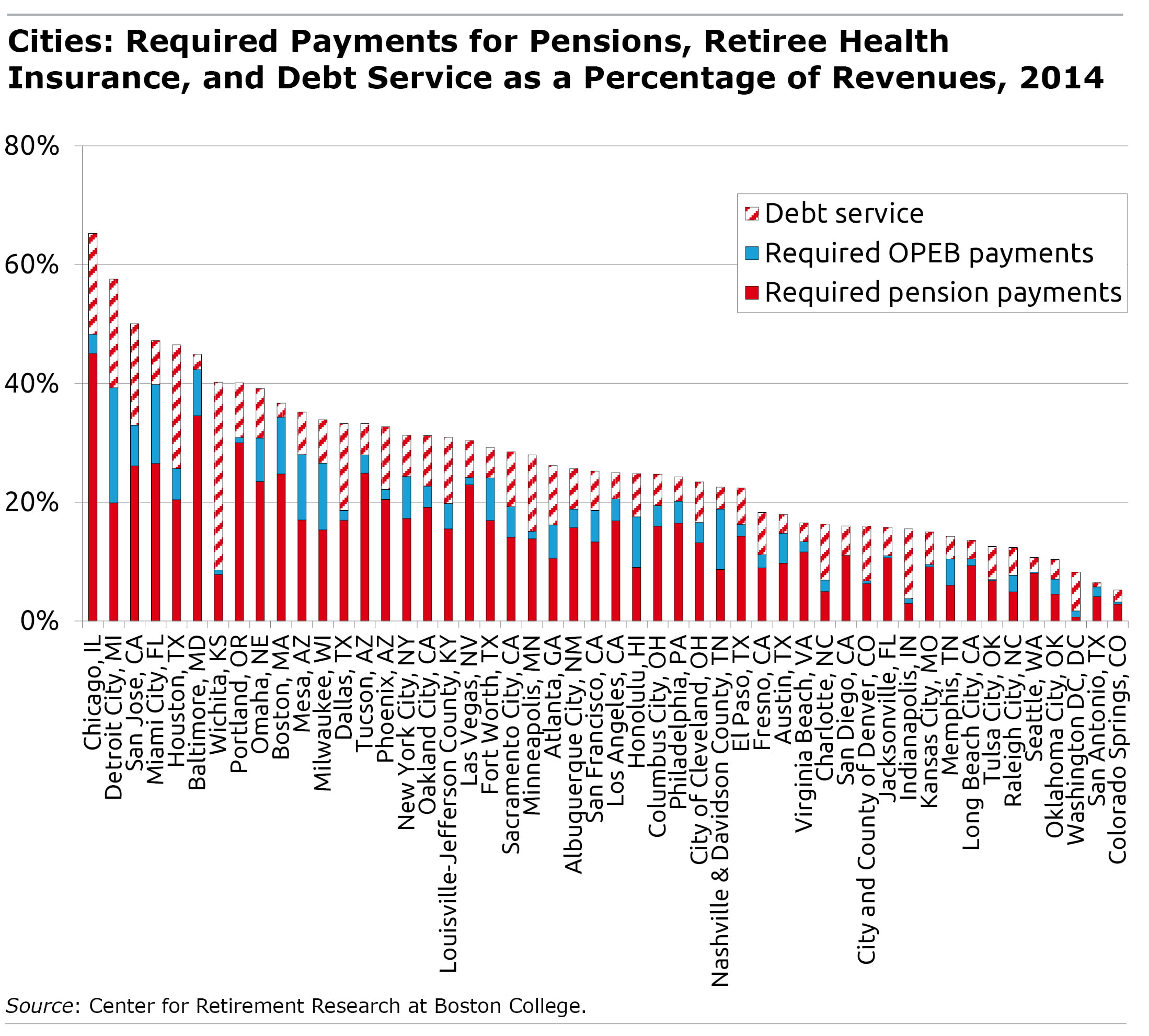 Make no mistake: the state and local governments with the largest cost burdens face enormous challenges and unpleasant solutions.  But the general situation isn't nearly as dire as the worst headlines indicate.
Squared Away writer Kim Blanton invites you to follow us on Twitter @SquaredAwayBC. To stay current on our Squared Away blog, please join our free email list. You'll receive just one email each week – with links to the two new posts for that week – when you sign up here. 
Comments are closed.