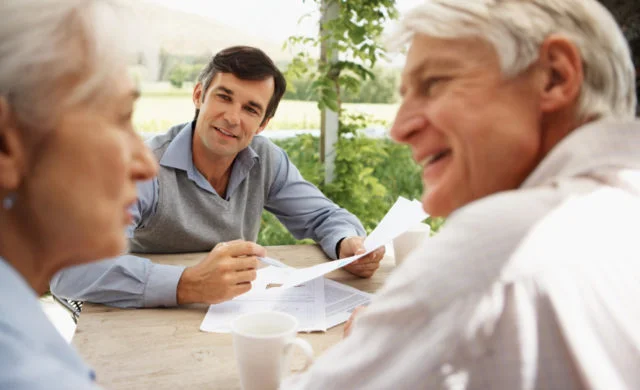 Retirement Saving: Excuses and Regrets
U.S. workers have a long list of reasons, many of them legitimate, for why they can't come up with the money for a retirement savings plan.
But here's the rub: we live in a 401(k) world. Workers who aren't convinced of the urgency of saving should listen to people who have already retired.  Even though many current retirees have defined-benefit pensions, they have become largely unavailable to most people still working today. And these retirees say they've learned the hard way that saving is key.
Excuses now and regrets later – these two takeaways came out of a nationally representative survey of workers and retirees by HSBC, a global financial institution.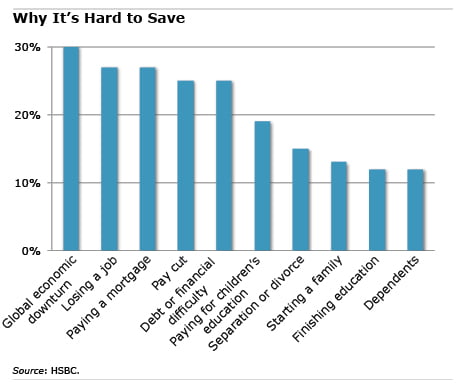 Saving for retirement is not a major priority for 81 percent of the workers surveyed. The chart shows that saving takes a back seat to myriad other financial concerns, topped by the impact of the global economic downturn and the U.S. job market.
Things are much clearer to retirees.  Nearly half of them, when asked for the latest age at which people should start preparing to retire, said before 30.  Many retirees – about two out of five – said "they did not realize that their preparation had fallen short until it was far too late."
Whatever obstacles they face, the question facing workers is: what can they do to save or save more?
Comments are closed.