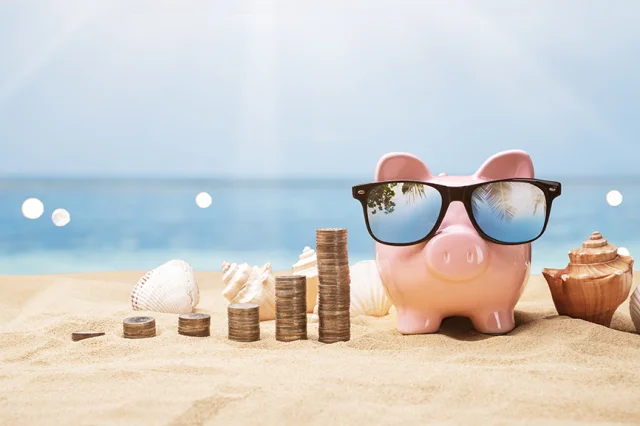 State IRA Programs Improve Odds That Firms Set Up a 401k
Seven states now require employers that don't have retirement plans to automatically enroll their workers in an IRA, and others have passed legislation to create similar programs.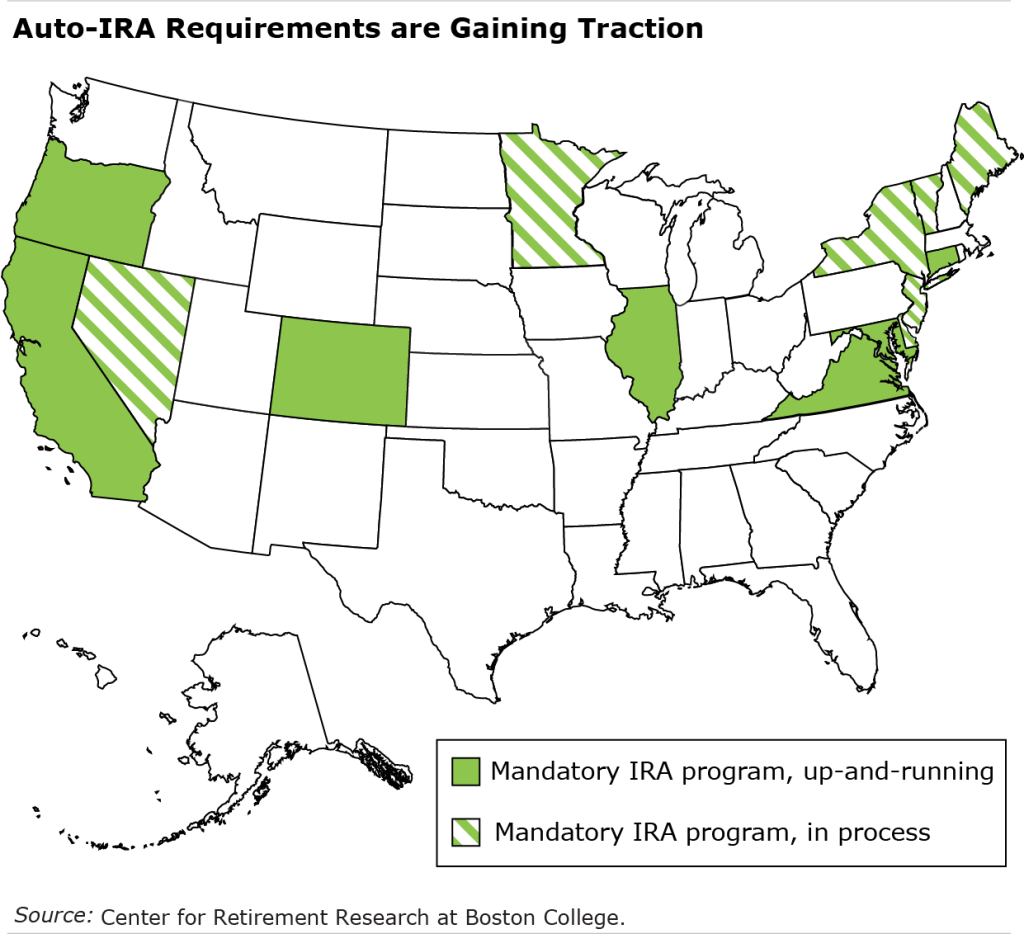 The goal is to get more people to save for retirement at a time financial security in old age increasingly depends on it. Pensions are rapidly disappearing. But only about half of working people are currently saving enough to maintain their standard of living when they retire.
A major culprit in the savings shortfall is that workers do not consistently have access to a retirement plan through their jobs. The share of workers with employer plans has barely budged in decades.
Information about how employers might react to the state IRA mandates is still emerging. For example, some employers that already had savings plans in place could shut them down and enroll workers in the state-created IRA instead. Alternatively, the mandates might be a catalyst for firms that had been thinking about starting a plan to finally do so.
Researchers at the FDIC, the World Bank, Brown University and George Mason University used U.S. Census surveys on state residents' behavior and the retirement plan reports that employers file with the federal government to analyze the indirect impact of auto-IRAs in the three states that have had the programs up and running the longest: California, Oregon and Illinois.
They found positive evidence on both sides – from the worker surveys and company reports – that more employers are offering their own plans in states with mandatory auto-IRAs, giving employees a chance to save for the future.
The programs in California, Oregon and Illinois have increased by 3 percent the likelihood that the residents in these states work for a firm that offers its own retirement plan and by 33 percent the probability individuals are saving in those employer plans.
The trends in the three states can't be stretched to apply to the handful of states that have established or are pursuing voluntary retirement savings plan programs. But the early results in California, Oregon, and Illinois are promising, and auto-IRAs may be an effective way to expand participation in employer-based savings plans.
Getting workers to save is, the researchers conclude, "a function of both employer and worker decisions." And, in this study at least, it's also a function of requirements that employers either enroll their employees in the state's program or set up one on their own.
Squared Away writer Kim Blanton invites you to follow us on Twitter @SquaredAwayBC. To stay current on our blog, please join our free email list. You'll receive just one email each week – with links to the two new posts for that week – when you sign up here. This blog is supported by the Center for Retirement Research at Boston College
Comments are closed.