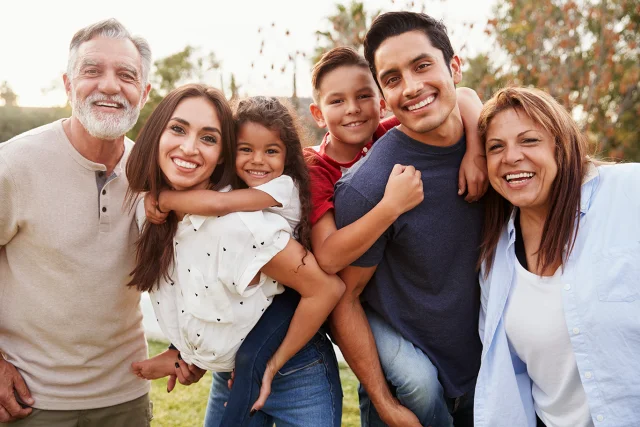 The Myriad Stories Behind Hispanic Retirement Saving
U.S. workers' enthusiasm for saving money for retirement is lukewarm. But that doesn't go very far in explaining why only three out of every 10 Latino workers are participating in an employer retirement plan, typically a 401(k).
The major reason is that most of them do not have a retirement plan because they are employed in low-wage blue-collar or service industries – roofing, dishwashing, food preparation, landscaping, hotels, maid and janitorial services. These types of jobs are often filled by recent or undocumented immigrants and do not include any employee benefits.
The Economic Policy Institute estimates that only four out of 10 Latino workers have a retirement plan in their current jobs. In that light, the bulk of the individuals are taking advantage of it, because three out of the four Latinos who have access to a plan are participating in one.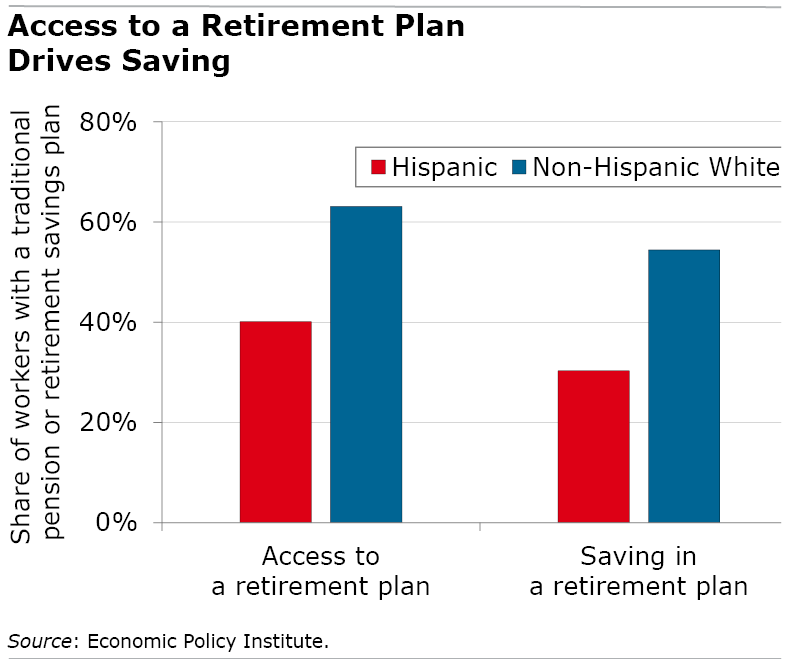 Santiago Sueiro, senior policy analyst at UnidosUS, a Latino advocacy organization, said the low numbers are only part of the picture and don't reflect how many people are saving. If undocumented workers such as day laborers or housekeepers are being paid in cash, they may be saving money in cash. Many people also send money back to their home country, where they are either buying or building a house outright that they can use when they retire and return home.
"More people are saving informally than the data would suggest," Sueiro said. "People are trying to make it work any way they can," and buying a house "is a culturally different way of trying to save up for old age."
But he also said 401(k)s have higher returns, and he would like to see more use in the Latino community. The widespread lack of retirement savings is a particular problem, because life expectancy among Latino men and women is higher than among non-Latino White men and women. This "predictably lead[s] to aggravated economic problems in old age," one study concluded.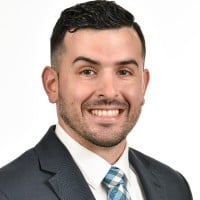 But things are also changing fast. Many of the people who were born here – and that describes two-thirds of the nation's Latinos and Hispanics – or who immigrated at a young age have assimilated to U.S. culture and are flourishing, said Michael R. Acosta, owner of Genesis Wealth Planning in Charlotte, North Carolina, who is developing a client base in the community.
And they are increasingly going to college. The number of Latinos with at least a bachelor's degree has more than doubled over the past 15 years, far outpacing the population's growth. Research has shown that more educated people, who usually earn more, are more likely to have an employer retirement plan.
However, there are big ethnic differences in college attendance. People of Cuban descent are among the most likely to have a bachelor's degree, and they tend to earn more, according to a 2013 Pew study. People of Mexican descent have one of the lowest rates of college degrees and Puerto Ricans have among the lowest incomes, both indications they are in the types of jobs that do not provide a retirement plan.
Acosta said his own Colombian immigrant family's experience is an example of the diverse approaches to retirement in his community.
His parents immigrated when they were children. His father owned a remodeling and painting company and kept his savings in cash, rather than the stock market, as financial advisers like Acosta recommend. Construction is also an up-and-down business, and the financial struggles during the slow seasons made it difficult for his father to build up a surplus of savings. This phenomenon is common in the self-employed construction industry.
His mother, on the other hand, had a company job with a 401(k) that gave her the opportunity to prepare for retirement. Acosta's parents are divorced, and his mother is more financially secure in her retirement because of that employer plan. The difference between their financial outcomes is "night and day," Acosta said.
Several of his aunts and uncles rely predominantly on Social Security for retirement, which is very common in the Latino community. Social Security estimates that the programs' retirement benefits provide the vast majority of income for about 40 percent of married couples – double the rate for non- Latino Whites. And Social Security is the primary source of income for 59 percent of single Latino retirees – and also much higher than single non- Latino Whites.
But Acosta's aunts and uncles are also examples of the practice of investing in real estate inside and outside of the United States as a form of saving. "They're not participating [in a 401(k)], but they're also doing okay," he said.
One aunt, who is single and mainly worked in textile mills, no longer has a mortgage on the house she's lived in for some 25 years. Because she has such a low cost of living, "Social Security is going to cover most of her basic needs," Acosta said. Other relatives have invested in rental properties in South America that provide a reliable source of retirement income.
Another issue is recent immigrants' hesitancy about investing or using traditional financial institutions. "There's a lack of trust and financial literacy," he said.
Latinos in this country come from myriad cultures, and there are big differences in their experiences, immigration status, and socioeconomic positions. Their retirement situations are equally diverse.
Squared Away writer Kim Blanton invites you to follow us on Twitter @SquaredAwayBC. To stay current on our blog, please join our free email list. You'll receive just one email each week – with links to the two new posts for that week – when you sign up here. This blog is supported by the Center for Retirement Research at Boston College.