Retirees' Need for Caregivers Varies Widely
Nothing causes dread in a retiree quite like the prospect of having to go into a nursing home someday or becoming dependent on someone who comes into the house to help with routine daily needs.
But media reports or studies with alarming predictions of infirmity in old age are not very useful to retirees or their family members. A new study provides a more nuanced picture of the various scenarios that can play out.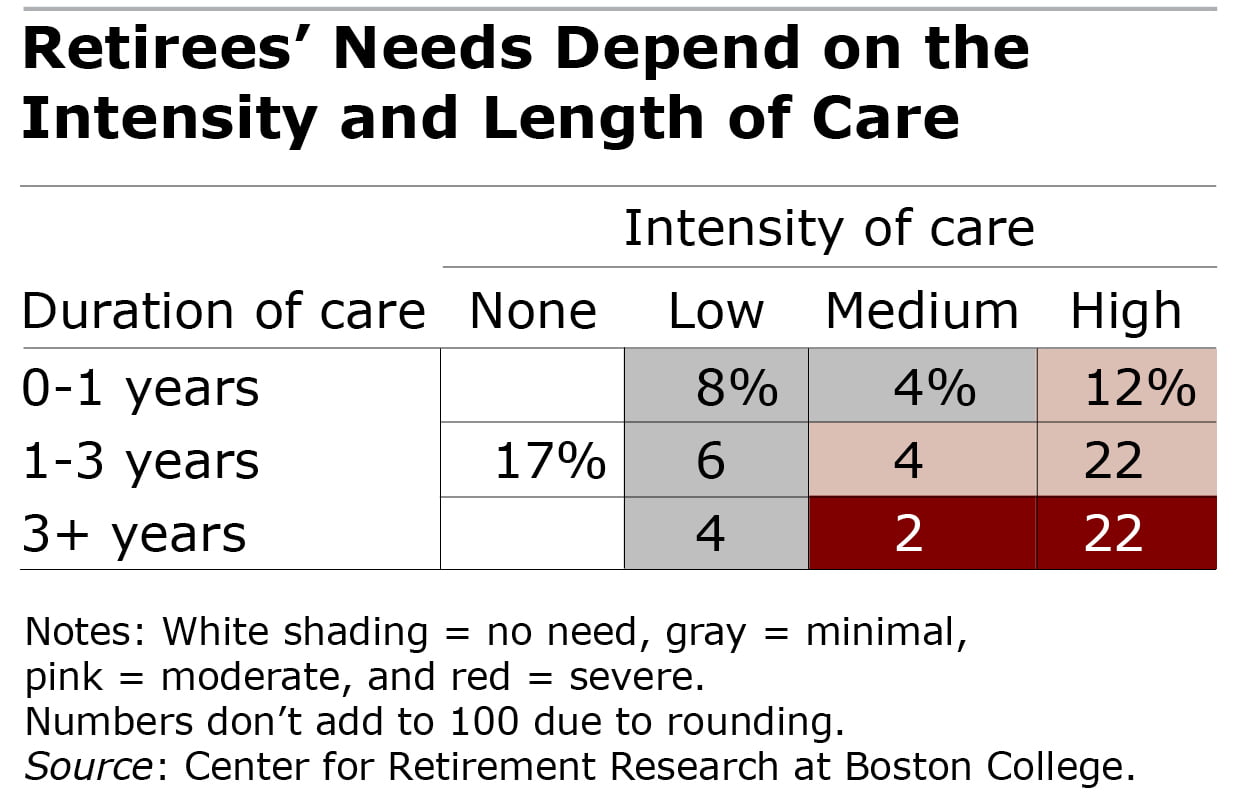 Researchers at the Center for Retirement Research estimated that roughly one in five 65-year-olds will die without using any care, and another one in five will need only minimal care.
But one in four will have such severe needs that they will require high intensity support for three years or more. The largest group of people – 38 percent – will fall somewhere in the middle: they are likely to need a moderate amount of care for one to three years. A strong indicator of how much assistance someone will require is whether they are healthy in their late 60s.
To determine future need, the researchers combined two dimensions of care: intensity and duration. The intensity of care varies widely. Many retirees can remain largely independent if they hire someone for a couple days a month to clean house or manage their finances, while others will need round-the-clock support.
The duration of care also varies. The researchers divided duration into three categories: less than a year, one to three years, and more than three years. Many retirees need assistance for only a few days or weeks after being released from the hospital. But others, including people who develop severe disabling conditions such as dementia, may need years of care.
The researchers used 20 years of biennial surveys of older Americans and data on caregivers to predict the share of 65-year-olds who will have minimal, moderate, or severe lifetime needs. Lifetime need is based on each individual's most extreme experience with care – a protracted bout with cancer at age 80 trumps a knee replacement at 65 that requires a few days of intense home care followed by periodic check-ins.
Given the range of care seniors may require, from minimal to heavy, they or their families might wonder whether they'll be able to afford it. The researchers are working on that question now.
To read this study, authored by Anek Belbase, Anqi Chen, and Alicia Munnell see "What Level of Long-term Services and Supports do Retirees Need?"
Comments are closed.